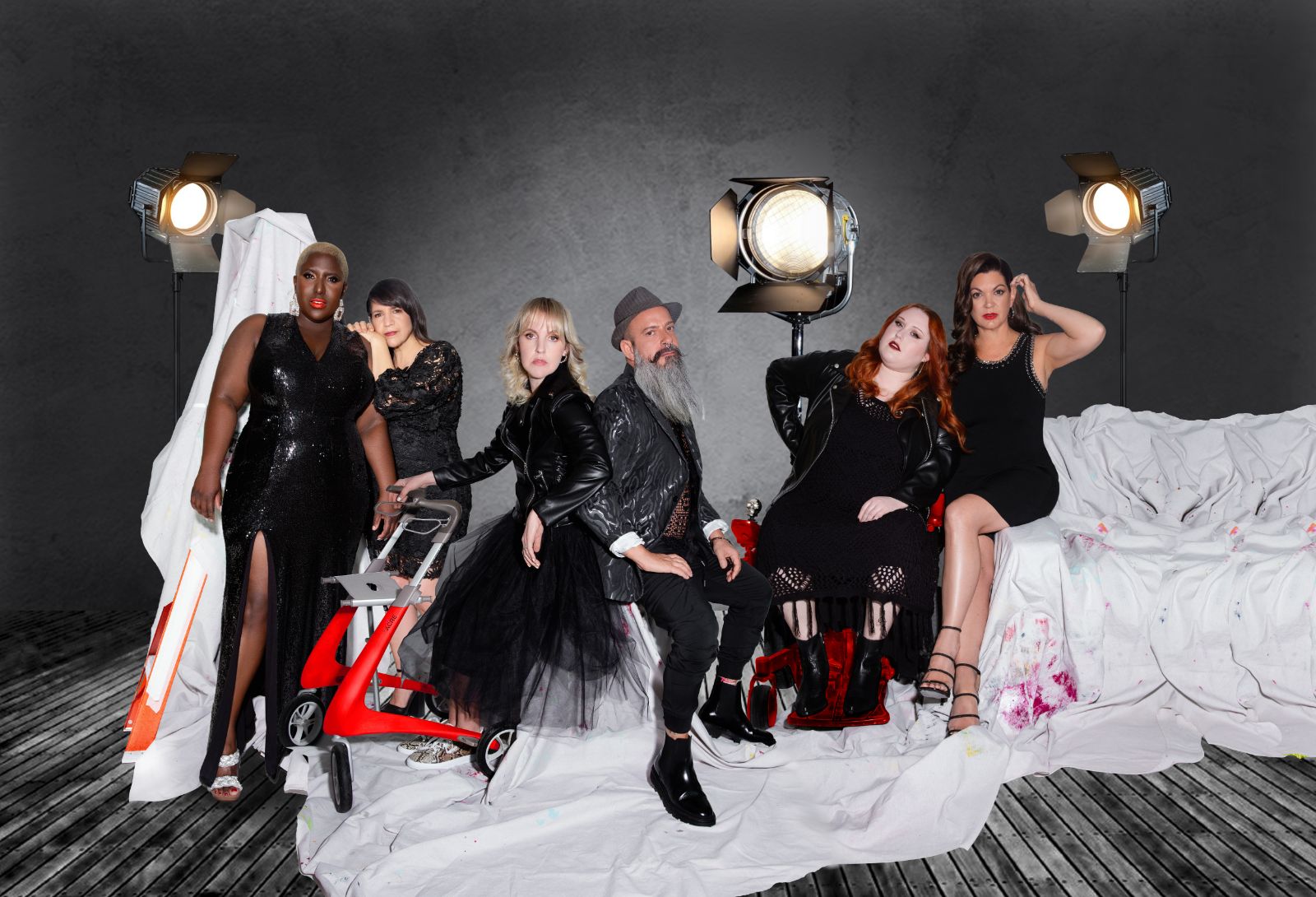 Fashion Dis is a makeover show that isn't about fixing people. It's not a show with a sad soundtrack that seeks to make you feel sorry for someone else's circumstances. I knew from my own experience that I didn't want the Fashion Dis makeover participants to feel like they had to educate viewers about their bodies. People with disabilities are regularly asked to do this, as if somehow we owe the world an explanation for our existence. Fashion Dis is not about explanations. Fashion Dis is an unapologetic statement about the infinite style and beauty potential of people with disabilities.
From my earliest style memory of pairing a pink knit shawl with Road Runner sneakers, to my most recent acquisition of a designer sweatshirt with the word "Cheers" emblazoned in sequins, fashion has always been one of my favourite ways to express my identity, to honour and recognize any occasion, to articulate how I feel about myself and the world.
Our sartorial statements can be a powerful form of communication. For most of my life my style was the first thing that spoke for me. I dress with confidence and whimsy. My wardrobe includes a mix of classic feminine pieces and on-trend experimentations; never boring, always a little bit look at me.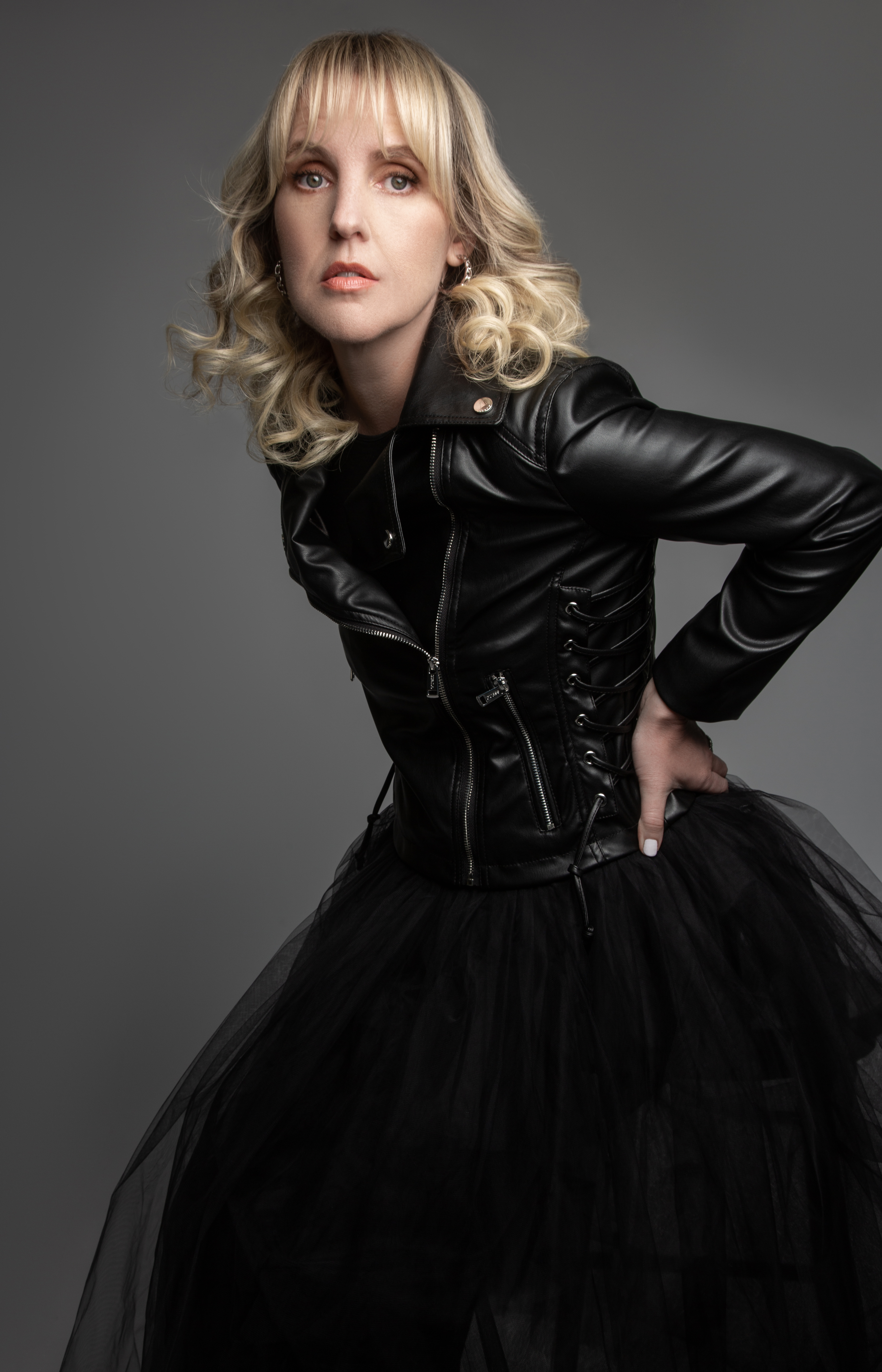 Diagnosed with Multiple Sclerosis (MS) in 2001, the first fashion casualty of my disability came when foot-drop meant I could no longer wear heels. It wasn't until the effects of MS forced me to add mobility aids (first a cane, then a rollator, and sometimes a wheelchair), to my wardrobe that my look-at-me-outfits began to attract unwelcome glances and even some stares. Suddenly, it didn't matter how loud my statement necklace was, my disability was the first thing that spoke for me, and it had nothing good to say.
I found myself searching the internet for disabled fashionistas I could emulate. I googled things like 'cool canes', 'celebs with walkers', 'disability style'. It's rare for an internet search to come back with crickets, but this was 2017, a full two years before Selma Blair's red carpet Vanity Fair moment when she announced her own disability with a diamond-studded cane. So much of fashion is aspirational. How is anyone supposed to understand the beauty potential of someone with a disability without high-fashion examples to consider?
The absence of visibly disabled people in mainstream media validated the negative associations I assumed were being made about me. My existential crisis wasn't just raging in my head, either. As a woman in my thirties, people weren't used to seeing someone who looked like me using a mobility aid. Complete strangers regularly asked me questions like, "What's wrong?", "What happened?", or "Can I pray for you?"
While coming to terms with declining physical ability was hard–is hard–, the stigma of disability was an assault I wasn't prepared for. MS isn't easy, but I didn't think my life was particularly sad or tragic either. When someone's first impression of you is that they need to pray for you, you start to question your vibe.
Tired of waiting to see myself represented, in 2018 I decided to take control of the narrative. I hired a professional fashion photographer, a stylist, and a makeup artist. If I wasn't finding the empowered disabled images that would help me recognize myself, I would create my own.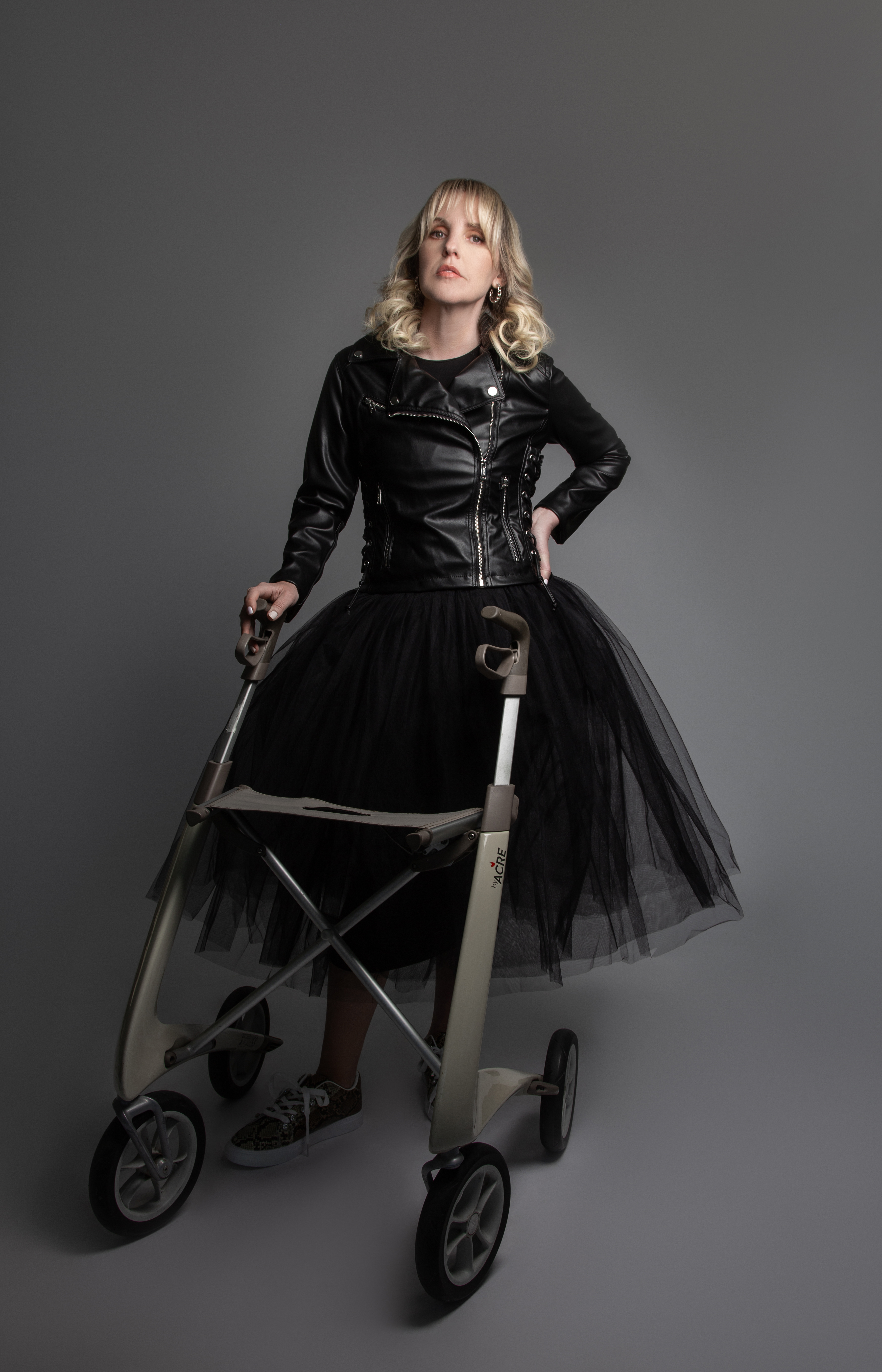 I was thrilled with my glow-up and the photos it produced. I shared my pics online, boldly tagging them #babesWithMobilityAids. The response from the MS community was overwhelming. I felt seen. I felt freed of the poisonous narrative that disability diminished me; made me less-than. I wanted others to have the same liberating experience.
As my idea for Fashion Dis was percolating, I became increasingly aware that people with disabilities don't just struggle to find cute flats or stylish role-models. From seated body types to difficulty with dexterity and everything in between, disabled bodies have unique and often unmet considerations when it comes to getting dressed, applying makeup, and styling hair.
I started following pioneering creatives like Izzy Cammilleri and Lucy Jones; designers who understood the importance of style and function–who knew that adaptive clothing doesn't have to look medical. Adaptive fashion can be high-fashion. In fact, it deserves to be.
A lot has changed since 2017. Search the hashtag #babeWithAmobilityAid now and you will find more than 50 thousand examples of disabled style inspo. But mainstream media needs to hold more space for this community. Yes, the fashion landscape is becoming more inclusive, but when we talk about diversity, disability is too often left off the list.
Disabled bodies aren't public property, and I've learned that a valid answer to "What happened to you?", is, "None of your business." Fashion Dis producer Cara Volchoff explained it like this: "If I'm overweight, that can be a barrier to finding the clothes I want to wear. You don't need to know how or why I gained the weight." Our creators knew that viewers could understand the fashion challenges of disabled people without access to their personal medical histories.
In 2022, when many still believe that disability is a fate worse than death, it can feel radical to say that you love and are proud of your disabled body. It was important to the Fashion Dis team that each makeover participant leave with a portfolio of magazine-quality images. If a picture really is worth a thousand words, we want these portraits to shout from the rooftops that disabled bodies deserve to be seen and celebrated. We wanted participants to be able to share their images across social media, knowing the impact these photos could have on others, while contributing to the small but essential canon of high-fashion, professionally shot images of disabled bodies.
Fashion Dis is a show where viewers who have never seen the aspirational version of themselves can find the role models they deserve, and discover the exciting brands and designers working to make first-rate fashion for them.
We can't wait to introduce you to the cool kids of disability, the fabulous style-seekers who are ready to stake a claim to their individuality, their power, and their beauty.
Disability has an image problem. Fashion Dis is about to change that. The real makeover is the one that gets people rethinking what it means to be disabled.