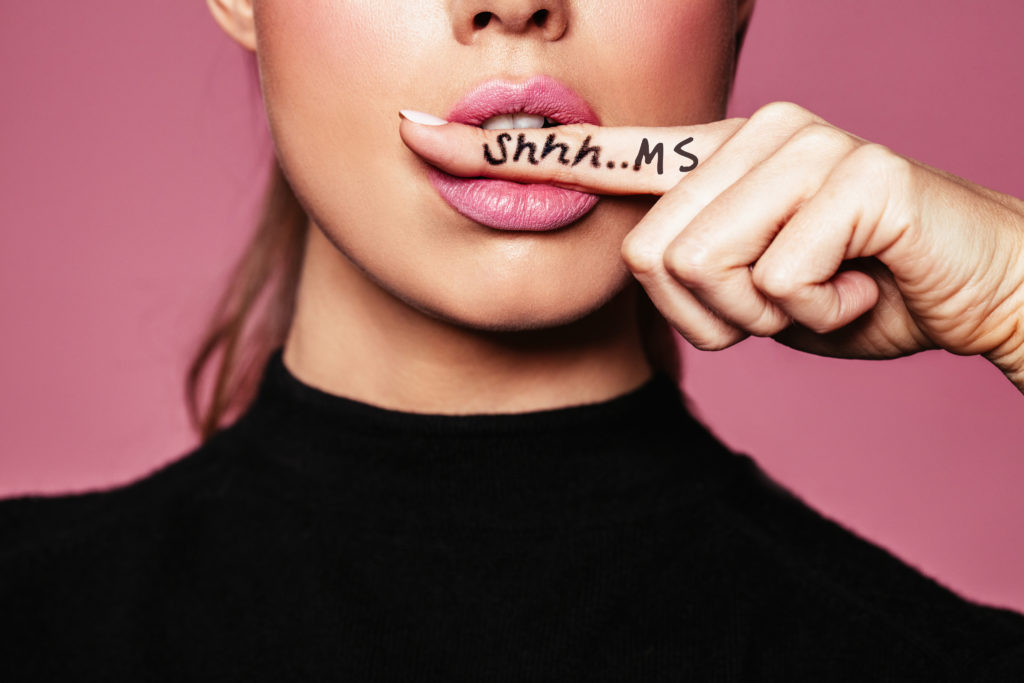 What's The Big Deal About Coming Out With MS?
One night, years ago, The Banker and I were out for drinks with some new colleagues of mine. Between antipasto and mouthfuls of montepulciano, the conversation turned to trading tales of lowkey medical trauma, like the time my high-school boyfriend accidentally ice-skated over my finger. You know, the horrifying stories of slamming your hand in a car door, or punching yourself in the face as you attempt to put on a bra; anything involving crazy-glue, a crème brûlée torch, or a mandolin, really.
Not one to let a gross story go to waste, The Banker started sharing his own cringe-worthy anecdote–well, our cringe-worthy anecdote–about the time we were in a Montreal hotel room when my DMT's auto-injector jammed. While The Banker tried to solve the problem, the device suddenly sprung back to life, catapulting the syringe full of potent medication into the air before landing it dramatically in the centre of TB's bare-footed big toe.
Of course, TB never got to share the climax of this harrowing tale. Almost as soon as he started talking, he panicked and went pale as he realized he was outing my MS. His attempt to bail on the story only made things worse as his sketchy plot holes made it sound more like a heroin experiment than however he thought he was spinning it. I should have re-directed the convo by outing his third nipple, but I respect boundaries and that's his story to tell. Instead, I jumped in and confessed the truth: actually, I have MS.
Wait, what? Who doesn't know you have MS?
When I was first diagnosed, I never thought people would treat me differently because of it. I was open about my MS.
I also used to think mermaids were real and that vodka won't give you a hangover. I was wrong on all counts. I quickly learned that people do act differently when they learn you have a chronic illness like MS. Not always, but enough to make me wary. And eventually, the pressure to prove my invisible illness, the dismay of being treated like damaged goods, and the fear of being left out or left behind, led me to start keeping my MS classified.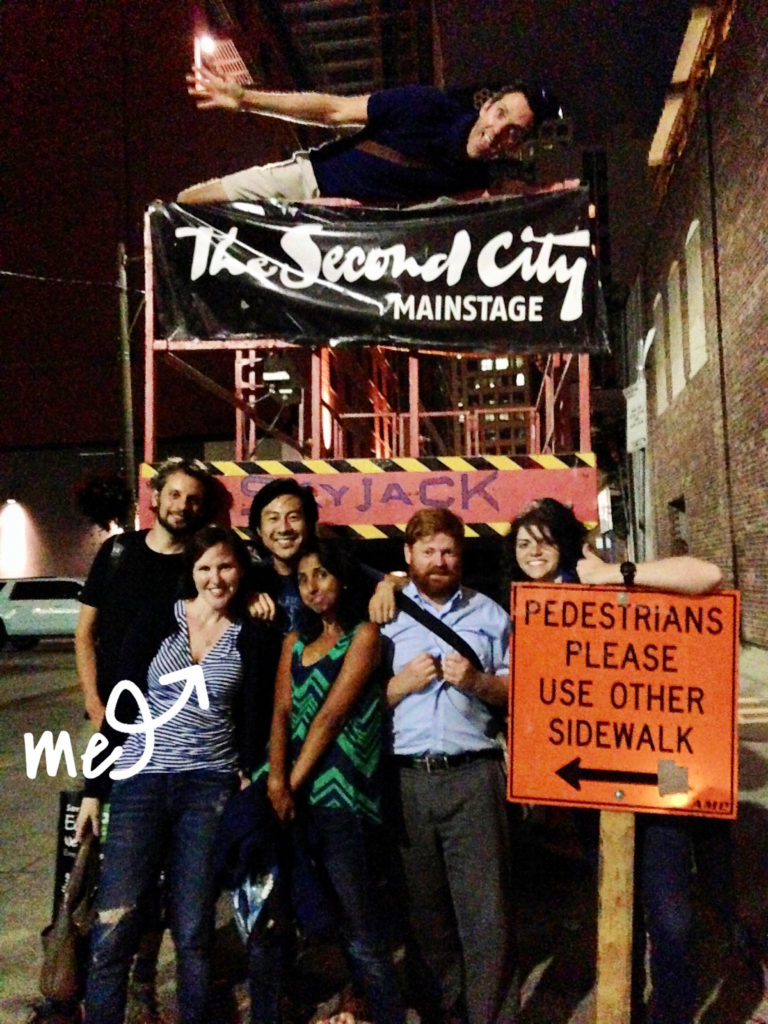 Passing as non-disabled
There was something intoxicating about passing. Staying silent meant I could be Ardra, instead of Ardra-with-MS. But it was an imperfect solution. Keeping secrets is stressful, and MS will try to reveal itself in ways that those of us who live with it don't always recognize are our 'tells'. I've been asked about my fancy walk, and why my fonts are so big you can see them from space.
I remember the lunch with a new friend, when I was just learning to self-catheterize and had spent an unexplainable 45 minutes in the bathroom. I remember stumbling into an audition, certain the panel thought I was drunk. I remember the European choir tour (where, like everyone, I actually was drunk) but the amount of rest I required led to rumours I was pregnant.
I was more comfortable being thought rude and reckless than sick and disabled.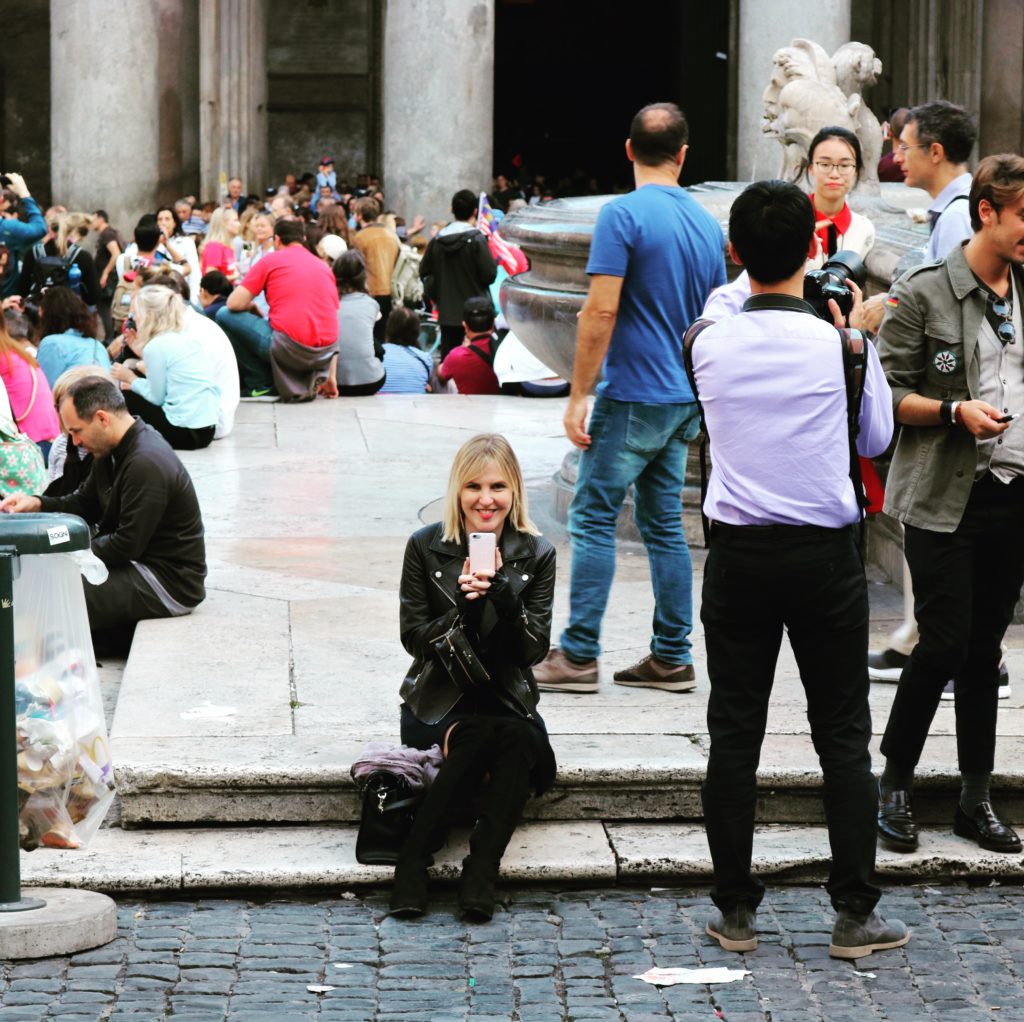 Coming out with MS
Coming out and passing are terms we associate with the LGBTQIA community. The disability community is marginalized in different ways, but members of both groups have felt the need to hide an identity over which they have no control. Both communities fear how disclosure could impact careers, relationships, and safety. Both communities risk being isolated, stigmatized, and seen as less-than. Just like homophobia, ableism exists.
If you haven't watched Netflix's Special do it now. I mean, finish reading this, and then watch, obvi. Ryan O'Connell's character (adapted from his real life) is a proud gay man who allowed his new coworkers to believe he'd been hit by a car, knowing it was a more palatable explanation for his own fancy walk and unexplained behaviours than coming out with the full truth, that he has Cerebral Palsy.
A recent study shows that for many with MS, the 'should I/shouldn't I' decision can be serious enough to cause anxiety and depression. It's not enough to be told that the world will understand and that the law is on our side. Because, is the law really on our side when there are systems in place that keep disabled bodies out of sight? When inaccessibility is standard, medications and medical equipment aren't affordable, and people with disabilities regularly have to fight for benefits?
Coming out with MS can be scary
It can be terrifying to tell someone in a position of power or influence over your life, or even someone whose opinion matters to you, that you have MS, when it's still acceptable to say, think, and believe that able bodies are better than disabled bodies. To be clear:
Able bodies are better than disabled bodies is still something you can say out loud and not get canceled. You might even believe it yourself.
It's equally acceptable to react with horror at disability; and if you think I'm being dramatic, let me remind you of Tiktok's viral new teacher challenge where parents–PARENTS–used photos of people with disabilities to scare their children.
The cost of keeping quiet
And so we hide our MS, like it's something to be ashamed of, from the people we depend on for survival. Who wouldn't want to keep this shit on the downlow? Sure, passing has it's perks, but that doesn't mean it isn't hurting you, or the rest of the world for that matter. The obvious cost of keeping quiet is that we are left to fend for ourselves, without necessary accommodations. This can lead to frustration, fatigue, and a reduced ability to perform the tasks of daily living. And keeping quiet can have other consequences too.
Eventually, keeping MS my sick little secret felt gross, like a betrayal of myself.
When we don't feel safe enough to disclose our MS, we end up reinforcing a damaging message to ourselves that we have something shameful to hide. Even the language around sharing a diagnosis as something that needs to be disclosed suggests there's something sneaky going on; something that needs confessing.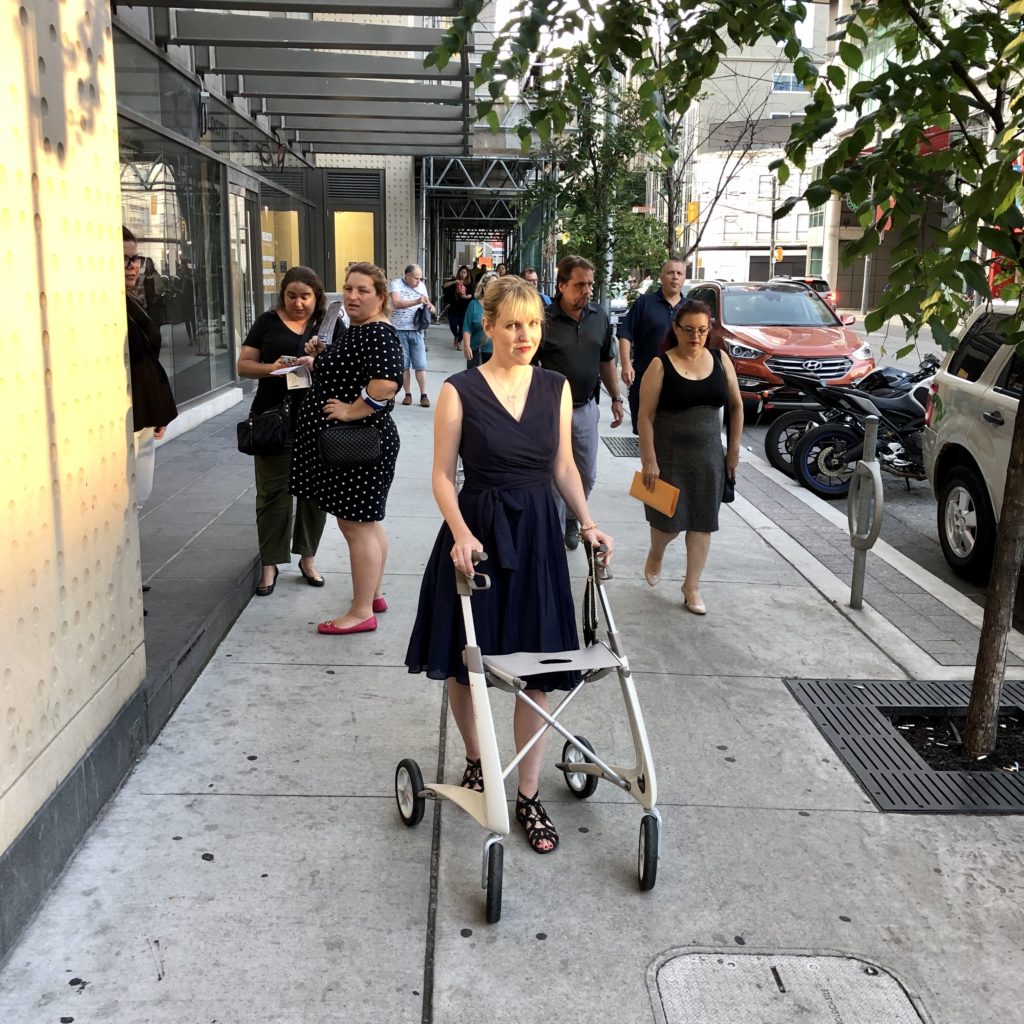 Worse still, we are never free to truly be ourselves. Our sense of self-worth becomes dependent upon maintaining a lie. When we say that's not me, I'm not one of those people, we perpetuate the stigma around chronic illness. We let the status quo go unquestioned, and we send ourselves the dangerous message that disability is a choice one can simply opt out of.
Humans have a need to fit in, and the desire to be included is powerful. But disability is the largest minority in the world. And yet, we haven't found safety in numbers, let alone pride in identity. So many people live in fear of being found out and seen as damaged, broken, sick, less-than. Disability IS normal. If we can't raise a hand and say this is me, this is what MS looks like, then we can do nothing to undo the myth that we are different, strange, less-than, other.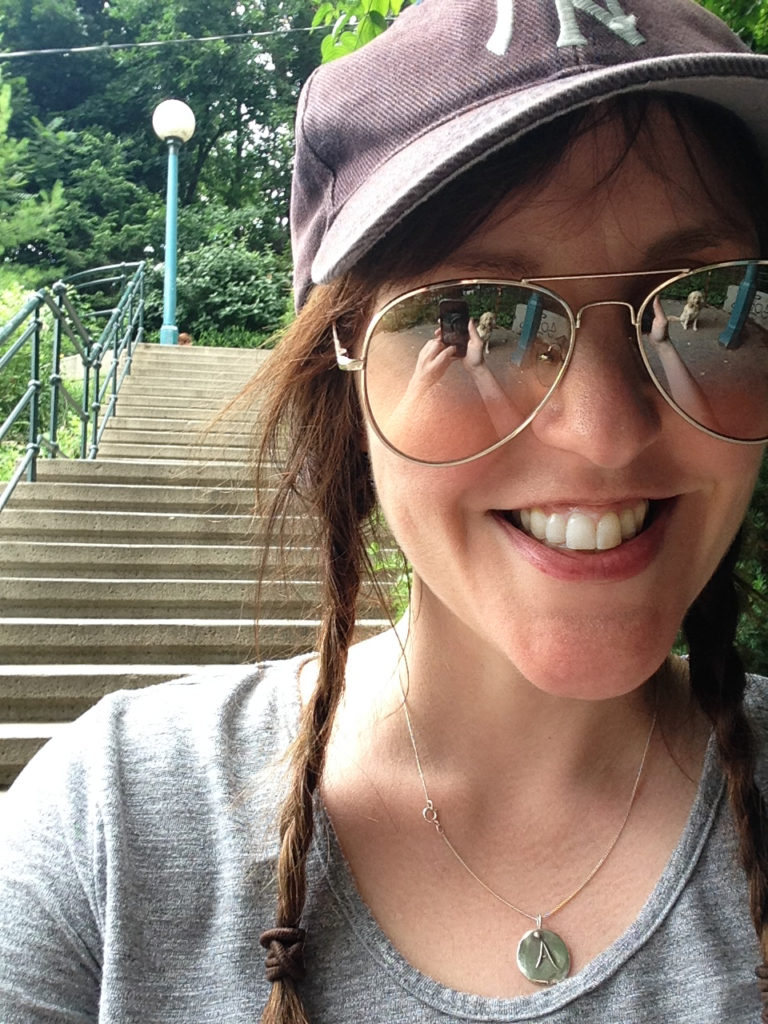 So, you're telling me I should always be open about my MS?
Hell no. You don't have to tell everyone, or anyone about your MS. Even with a gait that gives me away and an openly MS internet presence, I still find plenty of opportunities to deny nosy randos access to this kind of intel. Not because I'm ashamed to have MS (I'm not), but because I've decided it's not in my best interest. I don't owe anyone an explanation for how I move through the world. And neither do you.
Coming out with MS in a positive, empowered way takes practice. It's hard to acknowledge membership in a group that literally no one wants to be a part of. It's hard to claim status in a society that has a hierarchy of bodies that values productivity and so-called perfection above all else, but asserting our right to be meaningfully included is exactly what we need to do.
In a more progressive world, where disability is no longer misunderstood, stigmatized, and seen as a liability, people with MS would feel safer sharing their health status. Until then, we can't advocate for our needs or dismantle stigma and ableism without being open, vocal, loud, and proud.
Nobody said progress was easy.