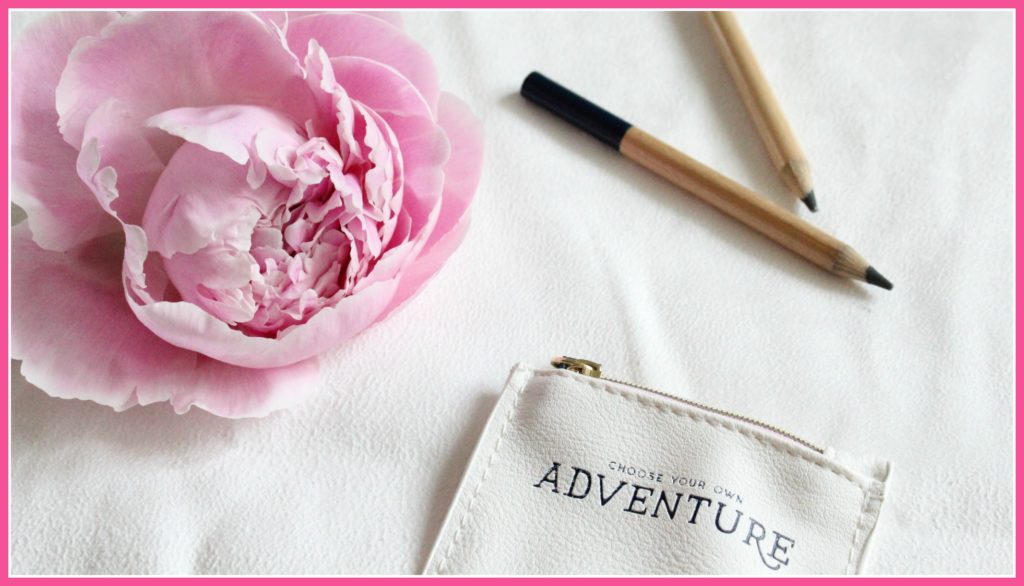 How to pick your 2020 word of the year when you have MS.
New Year's haters, I see you. You know this meaningless milestone is too expensive, too overrated, too loud, too shiny, too tipsy. I'm not gonna fight you on this, but I happen to love New Year's (check the receipts here, here, and here). And not just because I'm also too loud, too shiny, too tipsy. I love New Year's because there's something magical about the energy of a room full of people counting in unison, under the champagne-fuelled suspension of disbelief that allows us to imagine, if only for 10 seconds a year, that life could change for the better at the stroke of midnight.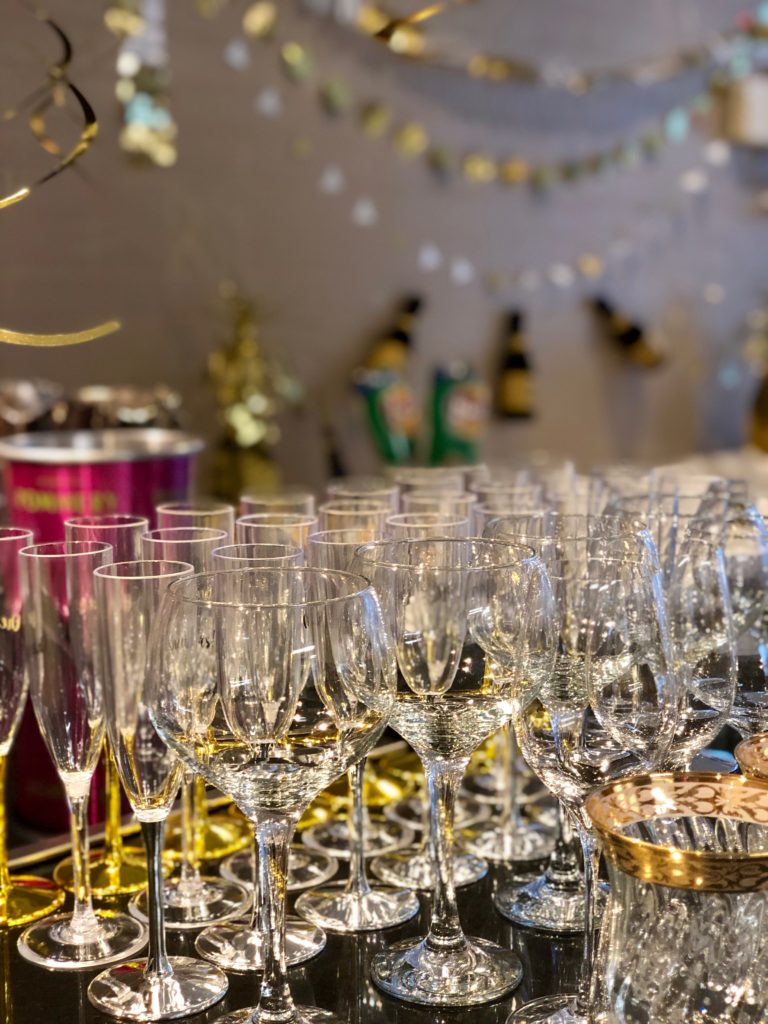 When you have a chronic progressive illness like MS, it's hard not to think about the future without fear and foreboding. How drunk do you have to be to believe the best is yet to come when you have a disease that, by definition, is supposed to get worse?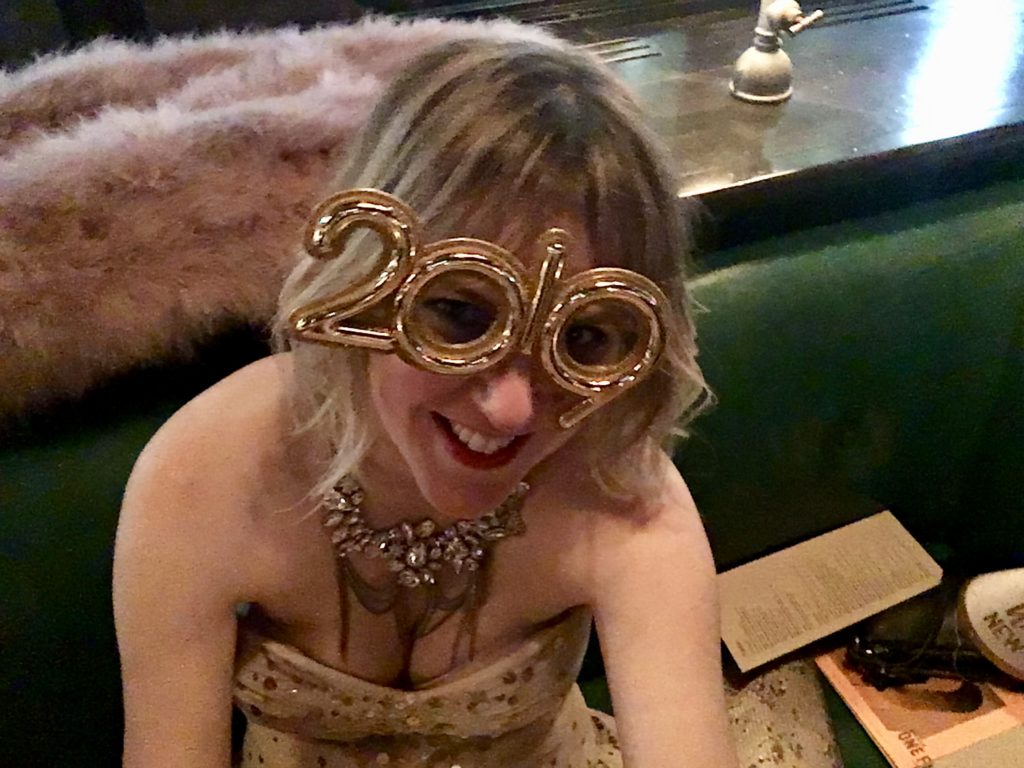 While I have mixed feelings about the merits of hope, I'm sliding into the decade feeling like maybe it's time to press pause on my realism, and wondering if it's possible to bring some of the intoxicating NYE vibe into my year without actually having to be intoxicated all the time.

Enter word of the year

The good news is, resolutions are canceled. It's 2020, and the new trend is to choose a word of the year: one word; a bespoke mantra to help set your intentions for the future.

Par exemple, if I wanted more exercise in 2020, instead of making a resolution to hit the gym 5 days a week, I might make my word of the year "move". If I wanted to get ahead at work, or finally get rid of those pesky dragons, I might choose "slay".

A word of the year is more chill than a bossy resolution. Your word doesn't have to be about climbing mountains or corporate ladders either. You don't even have to pick a verb. Your word could be "peace". Or "pizzazz". Or "dry-shampoo". You could pick two. You don't have to pay for them.

How to pick your word of the year

Think about what you want out of the months to come. It's easy to say "fuck 2019; die already". But what is it about last year that you want to leave behind? One of the biggest challenges for anyone with MS is learning how to adapt and coexist with your disease. Picking a word like "breathe" won't cure your MS, but it might help manage your anxiety and help you override your annoying, internal negative thoughts.

Your word of the year should resonate with you. Your word should move you and empower you. There's no wrong choice. Fine, "murder" probably isn't an awesome pick. But I don't know. Maybe you're a crow, and you just wanna spend more time with your homies. #family

Think about your goals for the year. Is there a person, place, or thing that inspires you? What word describes them? Brainstorm a list of words that you associate with who you want to be, or what you want to do.

Okay, I have my word of the year, now what?

Put your word where you can see it. I mean, maybe sit with it for a few days before you get it tattooed on your face; but when you're sure it's your word and you're ready to commit, put it on your vision board, share it on social, get in touch with Etsy and put it on a mug. Make yourself a visual reminder of your word.

Even more important than the word you choose is the time and thought you put into selecting it. Whether or not we reach our goals or drop the ball, fresh starts, new beginnings, and New Year's traditions allow us to self-reflect and clarify for ourselves what we want our lives to look like, and who we want to be.

So, what's my word?

Though I was tempted to pick "shop" or "cocktail", I don't need help with those priorities. My 2020 word of the year is "anyway".

As in, I have MS, but Imma do it anyway.

Doing it anyway doesn't mean pretending that MS can't stop me from every little thing I want to do in this life. Or that I won't experience the frustration, anger, and fear that come with living in this body.

Doing it anyway means I'm not going to let my limitations drive my year. Doing it anyway might mean doing it differently; and yeah, sometimes doing it differently means doing it shittier, but most of the time, shittier is still better than not at all.

Doing it anyway means I will make room for possibilities, and even the possibility that all of my best days aren't behind me—that there might be some good surprises ahead, too. I have MS, but I've decided to expect great things out of 2020 anyway.

Happy New Year, Trippers.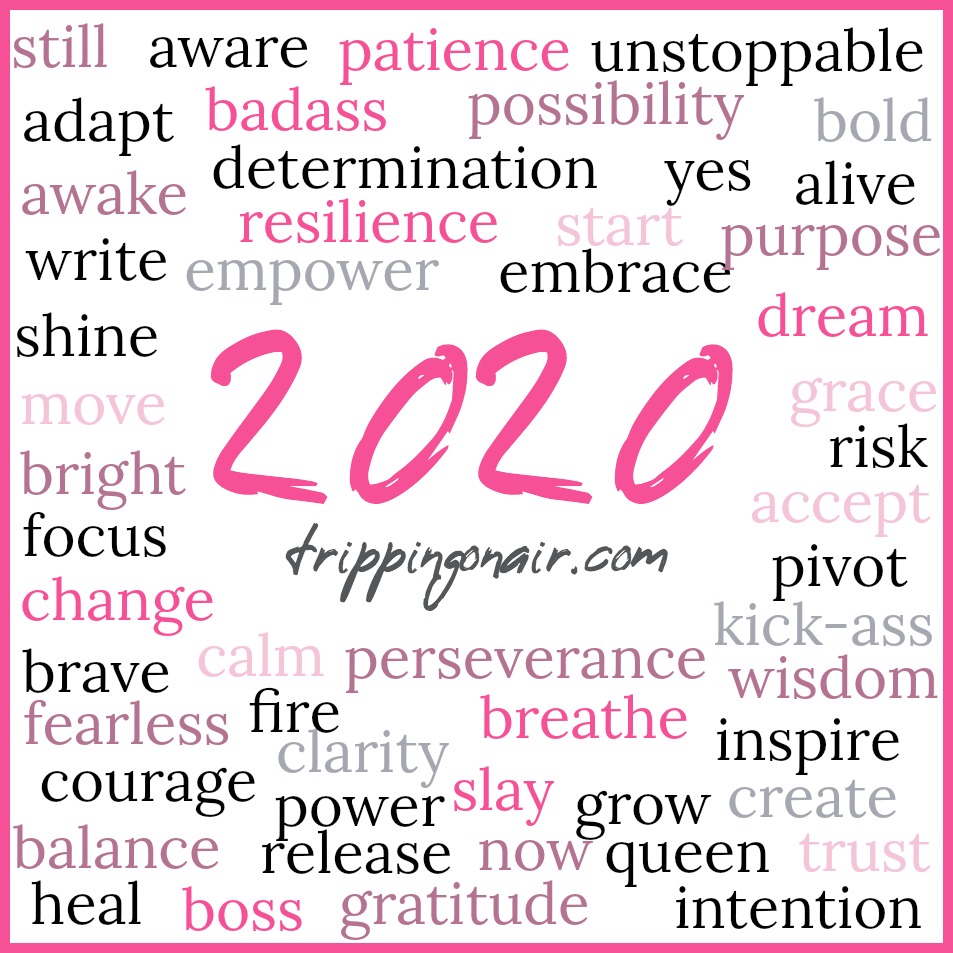 What's your word of the year?



Follow Tripping On Air on Facebook.