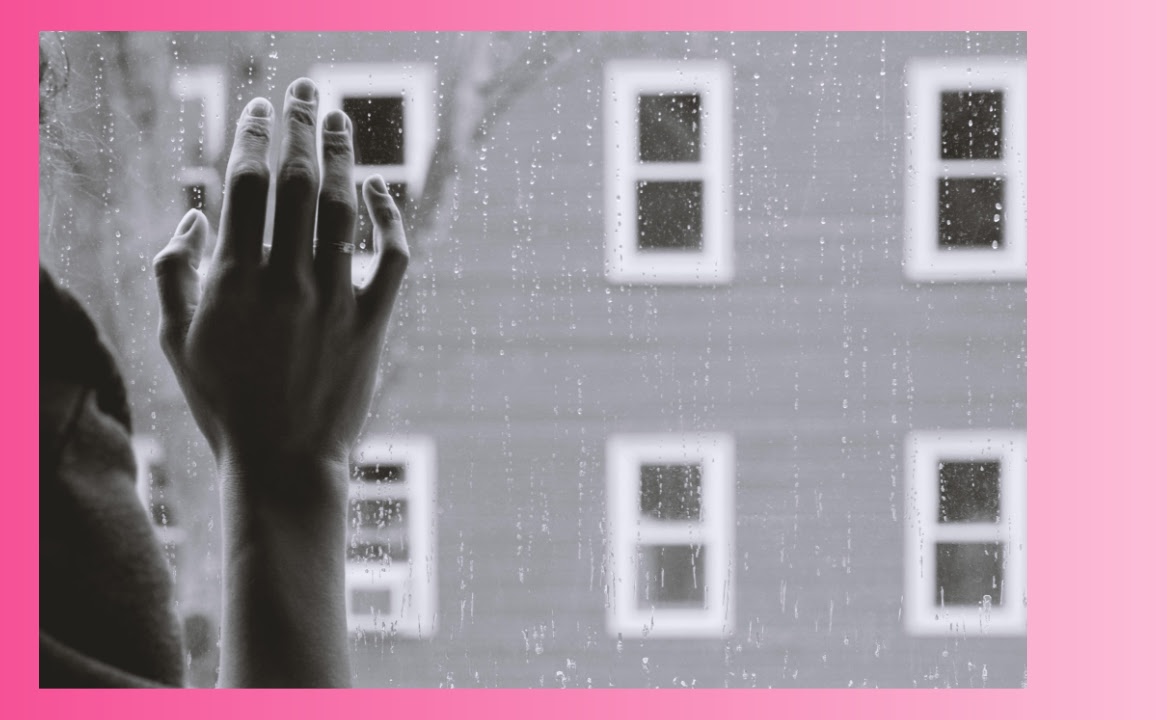 It's The Worst MS Symptom.
Two weeks ago, I had a really good day. Not just a good day, a good MS day. This was kind of a big deal, because for the past few years, almost all the fluctuations of my MS have been towards a worsening of symptoms; the pendulum almost never swings toward improvement anymore. I struggle to feel grateful for stability at the best of times, and for slower progression the rest of the time. 
But then, two weeks ago, in the gym with my awesome physiotherapist, Megan, we were both pretty surprised at how my hip flexors were performing. My balance seemed better than normal too. I'd been intending to budget my energy in anticipation of a busier than average day, but suddenly felt strong enough to party like it was nine months ago. I powered through a full workout instead.
That evening, The Banker and I went to Toronto's massive Christmas Market in the historic distillery district. It's a popular place, with crowds and cobblestones to negotiate, but I was bent on sipping cider and seeing the 50 ft. tree. I wanted to wander through the light tunnel and see for myself what kind of people actually traipse around gnawing on massive turkey legs. We took

Optimus Prime

, my badass convertible rollator/transport chair, because my plan was to walk as long as possible, knowing eventually I'd need a push.
With one little break to sit and look at the enormous tree, I spent the rest of the evening on my feet. And I was stunned and happy and hopeful about how much stamina I'd had. Was my ketogenic diet finally kicking in? Was my increased strength because I'd recently given up sugar and dairy? Has the biotin I've been shelling out for over the last year finally paid off?
I'm not one to find something where there's nothing. At the end of the day, I'm a realist. But any little improvement when you're doing everything you can just to slow down decline can feel like a massive win. And, I felt like it deserved to be acknowledged.
Which was obviously a mistake. 
Two days later, I tried to ignore the weird feeling I woke up with on my head. Like I was wearing a hat. And then, the burning nerve pain that usually hangs out in my feet, started showing up in patches on my legs, and my hip, even though I'd stopped eating gluten a full 6 weeks ago. In my experience, new patches of nerve pain are often the first sign that the beast is waking up. Still, I didn't freak out.
Two days after that, it was time to check in with my physiotherapist, and do a timed, 2-minute walk test; a standard, if surprisingly unsophisticated, measure of worsening disease in the MS world. I gripped my walking sticks, and tried to go as fast as possible without actually falling. I was in a race against my own decline, and I was desperate to get even one step farther than I had during the last test. But nobody watching me lumber along would have ever guessed I was in any kind of hurry, let alone what felt to me like running for my life. 
When Megan's phone finally beeped to indicate my two minutes were up, I was nowhere near my goal. In fact, I'd lost about 20% of the ground I'd been able to cover since we'd last tested a few months ago. My heart sank with that familiar feeling. Progression. 
Then, 3 days ago, I met a friend for lunch. The Banker dropped me off, and knowing I only had to travel from the car to the table and back, I opted to bring my cane rather than my rollator. I knew it would only be a handful of steps, and sometimes the rollator can feel like such a pain in the ass. My friend and I had a lovely, productive lunch. Afterwards, I almost made it safely to the car. In fact, I was so close to the car that as I went down, I really hoped it would be what would break my fall. Alas, it was the sidewalk that caught me. And my face.
Oh, hey, it's cool. I'm just gonna hang out on the ground for a bit.
Since then I've been replaying the walking test and the stupid fall, over and over again in my head. What happened to my good day? Why are my hip flexors still kicking ass while my right foot has just decided to stop trying? 
Is this because I forgot what beer is made of, and had half a bottle of Stella last week?
Last night I was more preoccupied than usual, thinking about this failing body, trying to be grateful for what it can still do. As I was rubbing my feet in my nightly attempt to get them to feel something other than constant burning, The Banker, seeing that I was in distress, asked me, "What's your worst symptom right now?".
I didn't even have to think about it. "Fear", I said. It's always fear. 
Follow 

Tripping On Air

on Facebook and Instagram.