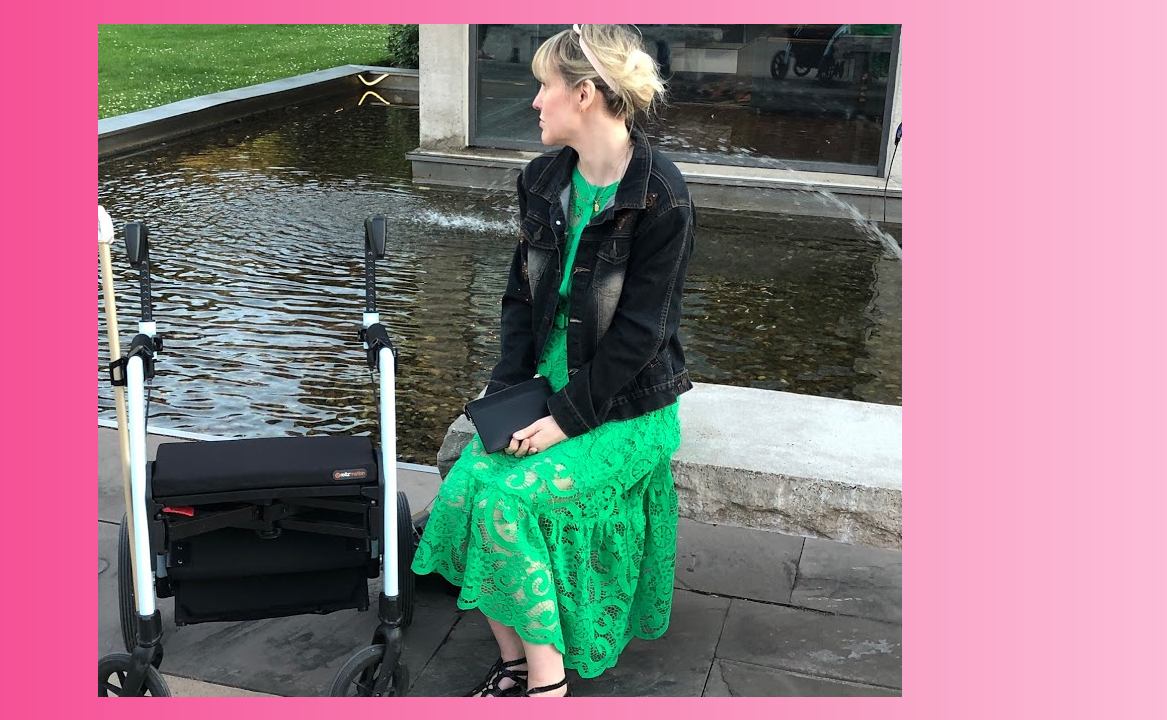 Why is MS fatigue so hard to believe?
Fatigue might not be the first F-word that comes to mind when you think about multiple sclerosis (hint: rhymes with suck), but it's probably the second, and it's definitely in the top 5 (falling, faking,
fear
,
forgetting;
 take your pick). MS fatigue is a powerfully debilitating symptom that not only destroys your energy, but has the added magic of making your existing symptoms worse. 
Fuck MS
I've barely written about MS fatigue, because frankly, it's difficult to articulate and if you've never experienced it, near impossible to understand. Chronic illness or otherwise, everyone feels tired every damn day, and everyone feels frustrated and invalidated in the un-winnable game of Who Is The Most Tired.  
But why do I need to prove to you that my tired is the literal worst anyway? That MS fatigue isn't just tired, it's crushing, soul-sucking exhaustion that feels like failure at life. 
Well, for one thing, I'm bailing on our plans at the last possible minute. 

And I don't want you to be pissed at me, or worse, stop making plans with me in the first place. MS fatigue is wrecking my week, maybe even my fortnight. And perhaps more than your forgiveness, I need my own. We live in a world where we're constantly expected to show up no matter what ails us; where most people wear the "I'm so busy" badge like a complaint and a brag all at the same time. Fatigue is the invisible symptom that makes those of us that have it doubt ourselves the most.   
But I can't prove it, can I? There's no standard test for MS fatigue, and there's no objective way to measure it, so when I say I'm bagged (cause, really, except for the French, who ever says I'm fatigued?), it's my word against your idea that maybe I'm just not trying hard enough.
This next-level tired that's been plaguing me lately, came to a head yesterday. Convinced I'd feel better after working out the muscle tension I'd made worse when my legs had violently spasmed that morning, and happy to have an hour to just lie down, I rallied to get myself to my massage appointment at the clinic that happens to be around the corner from my apartment. Normally I'd walk, but this week I've been more effed than usual, so I Uber'd. I specifically Uber'd, because I knew from experience that a traditional cab driver, who doesn't live or die by passenger ratings, would have been pissed to basically take me across the street, and I was way too emotional to deal with any surly, ableist bullshit. 
I asked my student therapist for a modified treatment knowing I wouldn't have the energy to flip myself over on the narrow table at the half-way point. In fact, I had trouble just getting on that table, and had somehow arranged myself on my back so that my right foot was tucked up under my left knee. When I realized I needed help undoing this contortion, I felt so tragic and pathetic, that I almost cried. Fortunately, I was able to pull myself together, knowing that even a discount student-massage is neither the time nor the place for a proper meltdown. 
A scant hour later, as my treatment was ending, I was glad I'd left the house and made what felt like an enormous effort toward self-care. The knots had been worked out, and I was ready to drink my lemon water. Namaste. But when I went to sit up, I couldn't. Flat on my back and mostly naked, I realized I couldn't move either of my legs. As I was slammed back to the reality of the moment, I almost cried again. Almost.
I called the therapist back and asked him to bend my knees for me, thinking that would give me enough traction to push myself up. It wasn't. With much difficulty, my inexperienced practitioner found himself having to lift my upper body to get me into a sitting position. He seemed at least as uncomfortable as I felt, and barely survived under my dead weight.  
If you're thinking this is the part of the story where I actually cried, you would be wrong. 

I pointed out his scrawny arms and told him he needed to hit the weight room. I for real said this, and feel kind of shitty about it now. Kind of. In my defence, he huffed and puffed like he was lifting a bloated walrus instead of a delicate fucking goddess; and let's face it, MS fatigue makes me fangry (like hangry but impervious to snacks), and I cannot be held responsible for my emotions while in this state.  


I feel an attitude approaching.
Rapidly accelerating MS fatigue is my number one cause of mood swings. Fanger, is the emotional impact that strikes when the smallest task feels monumental. It's the frustration and rage at my own failing body, that gets unfairly re-directed at whomever and whatever happens to be in my way, or in the room. 
Ask The Banker, and he will discreetly blink twice to confirm this. Go home, PMS, you're not needed here.  
After my massage, I Uber'ed home and somehow managed to take the dog out before falling asleep sitting up, and then waking, only to cancel plans with my new friend Andrea. I rescheduled our theatre tickets for two nights later, because I'll definitely be feeling better by then, right?