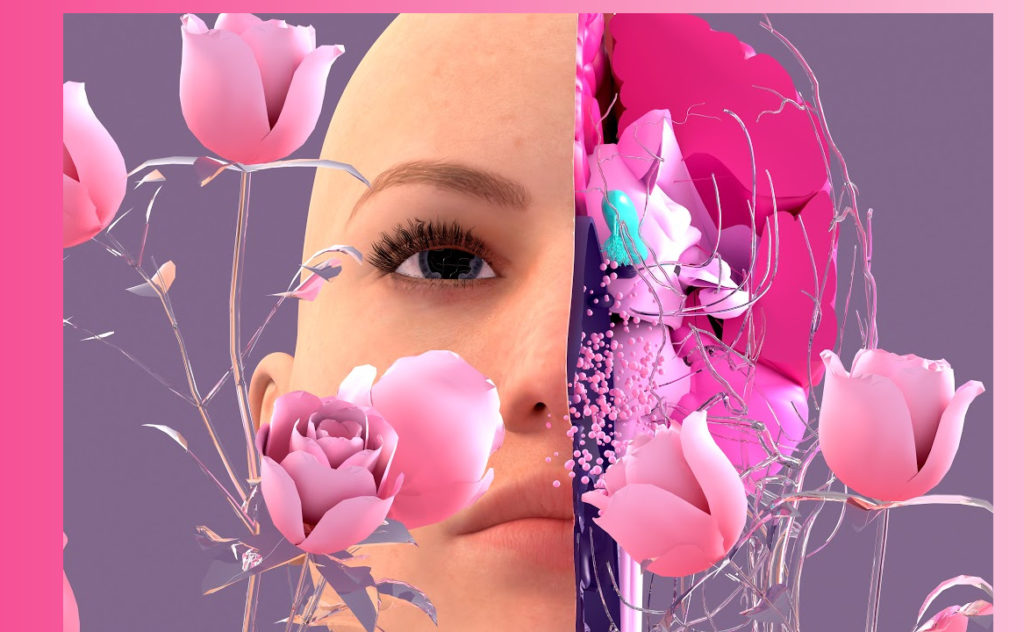 Can PoNS Treatment Make My MS Any Better?
Lately I've been having more MS days than not. I've been spilling shit and falling down and taking fewer steps than average. It takes an increasingly ridiculous amount of time to get my legs through leg-holes. This morning I picked up the French press and poured my coffee down the sink instead of into my mug. Pretty sure I'd be spiralling into What Comes Next worries if not for this PoNS trial I'm about to jump into. (But like, hobble into.)
The Banker will tell you it's been hot, that I've just gotten over a UTI. Or maybe this is the elusive Ocrevus Crap Gap I've heard rumours of but never fully understood. (I'm 5 1/2 months post-infusion and could someone gently explain with science how the Crap Gap impacts progressive MS?) That there's a reason, or an explanation for all these stunts is little comfort. I might come back a bit from bad days, but the trajectory of my MS isn't changing. Things are gradually getting worse for my tired little body. From time to time, the damage needs to be assessed and freaked-out over, before I can move on.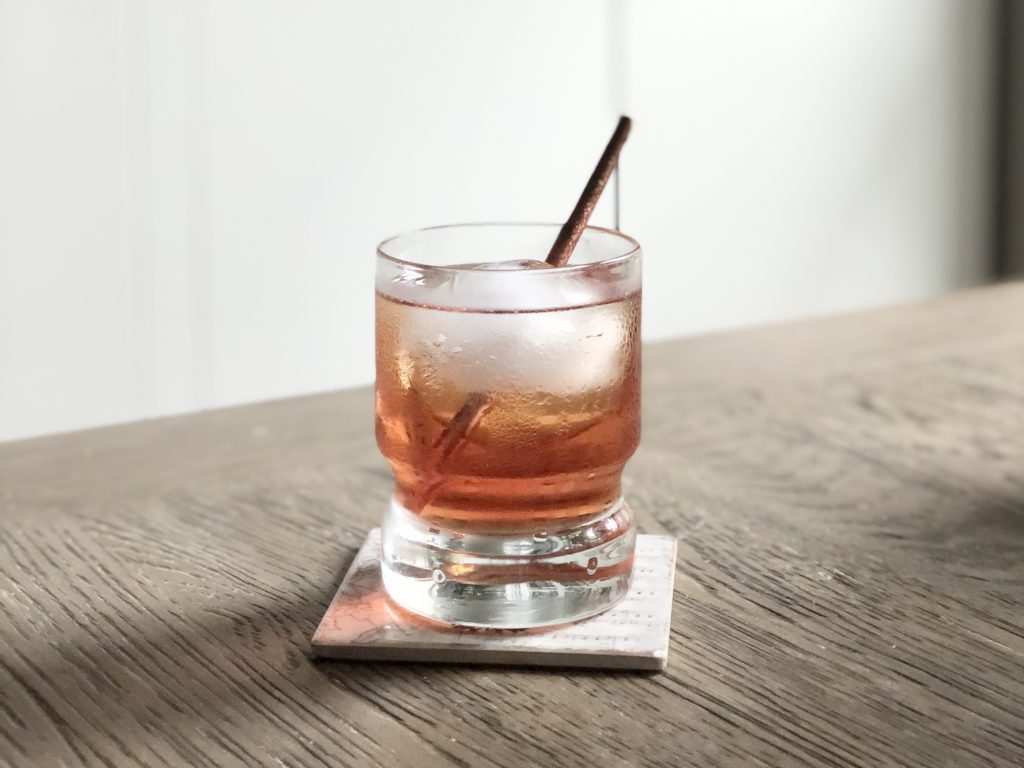 Like getting older, MS progression is a sneaky mother-fucker. You don't notice your face changing from one day to the next, but every now and then you catch a glimpse of your bare bum in a full-length mirror and wonder when the hell your ass fell down.
With MS, it's wondering whether you're actually getting slower or just not trying hard enough. It's asking yourself 'when did I stop being able to put my pants on standing up'. One year ago? Two? It's seeing someone on TV bolt upright in bed and being stunned that they didn't need to grab onto the sheets and wriggle themselves up in a complicated process. Was I ever able to do that?
Yeah, yeah, sucks to be you, but what the heck is a PoNS trial?
Right. PoNS stands for Portable Neuromodulation Stimulator, and I'm not sure why they didn't just call it a PNS device.
Oh wait. I just said it out loud.
The PoNS is a science fiction-sounding deal that electrically stimulates the surface of the tongue in an effort to trick the brain into neuroplasticity. It's used with intensive physiotherapy to improve gait and balance in people with MS.
I first heard about the PoNS from my friend Joe, who sent me Norman Doidge's book The Brain's Way of Healing. Joe included a note telling me to check out how the PoNS had helped a singer's effed-up MS voice. The singer saw his first results after four minutes with the device, and after 30 years of MS, went from using a scooter to tap dancing in 2 weeks. I don't have patience for miracle cures and things that sound too good to be true, so I shelved the book. I don't wanna sound like a doubting twat, but guys, I've been burned by hope before, and this book was big on stunning anecdotes and light on critical assessment.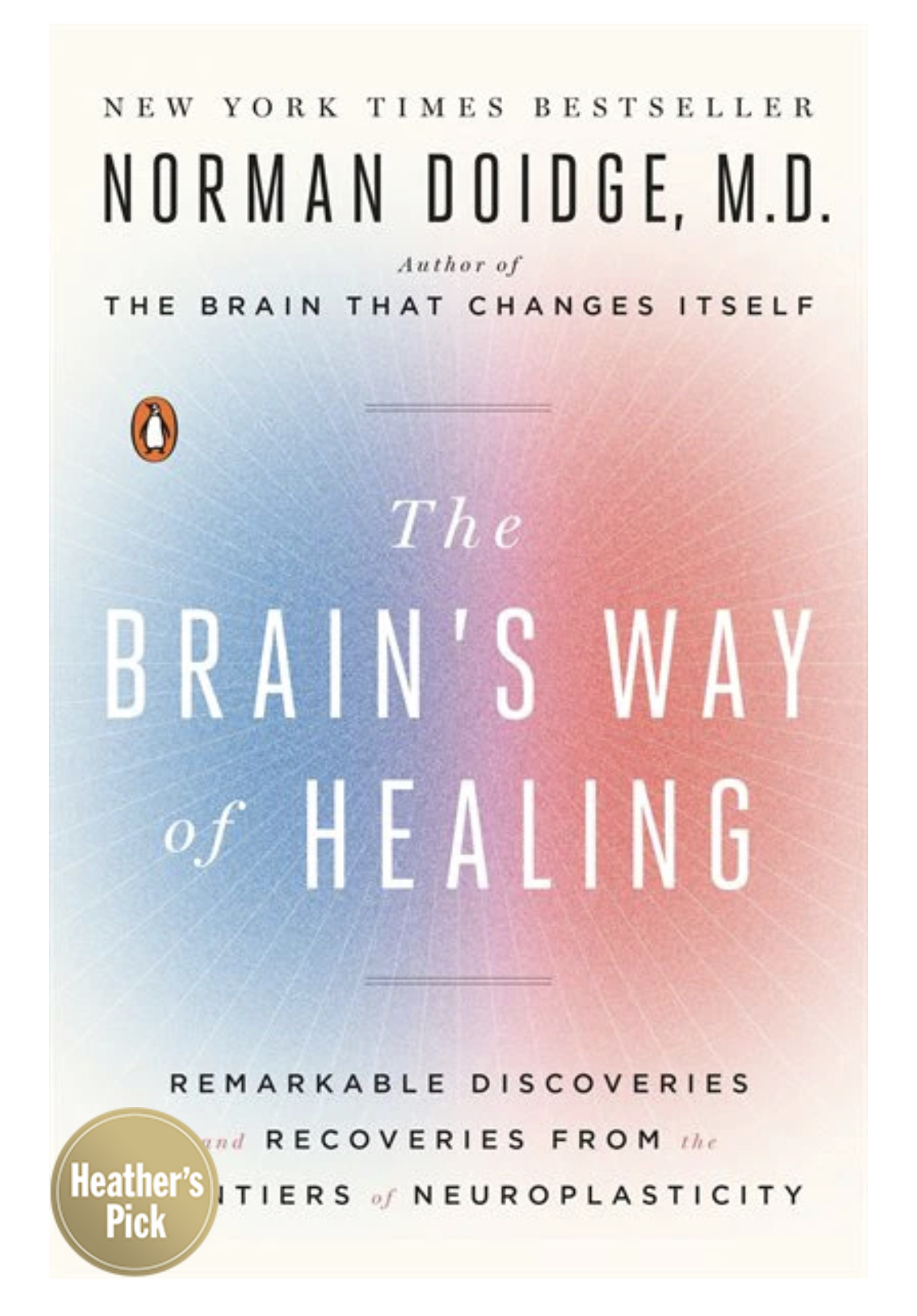 Before the book could collect too much dust, I was coincidentally contacted by a representative from Helius Medical Technologies about the PoNS device. The rep had big used-car-salesman energy which only increased my skepticism. I didn't take the potential for the PoNS seriously until I learned that my own doctor, was conducting a study at my MS clinic. The PoNS pusher (actually a lovely, intelligent guy, who seems to genuinely care and doesn't deserve any sass from me–but for sure has a buddy who can hook you up with a good deal on a Ram 1500), shared some of the PoNS research. The data was much more reasonable than Doidge's claims, and therefore, almost believable.
I qualified for the trial, took a deep breath and when I asked my physiatrist for her opinion, she noncommittally shrugged, "It can't hurt".
Preparing for PoNS treatment for MS
Before the trial begins I had to do a timed 25-foot walk test. It took me 24 seconds with my cane and 12 seconds with my rollator to walk 25 feet. Then I spent several hours in my head, grieving my decline, while simultaneously trying to feel grateful for legs that are as effective as they're ever going to be.
For all my self-love and #babeswithmobilityaids pride, don't kid yourself. Getting worse is hard. There are many days when I have zero chill about what this disease is doing to me.
This is the point where, normally, I would shop my feelings, and rewatch Gossip Girl. And, sure, I did buy two dresses and drop a sick amount of money on socks. But this PoNS trial is giving me another option beyond coming to terms with my weakening legs. The PoNS treatment is trying to seduce me with thoughts that my MS gait could actually get better.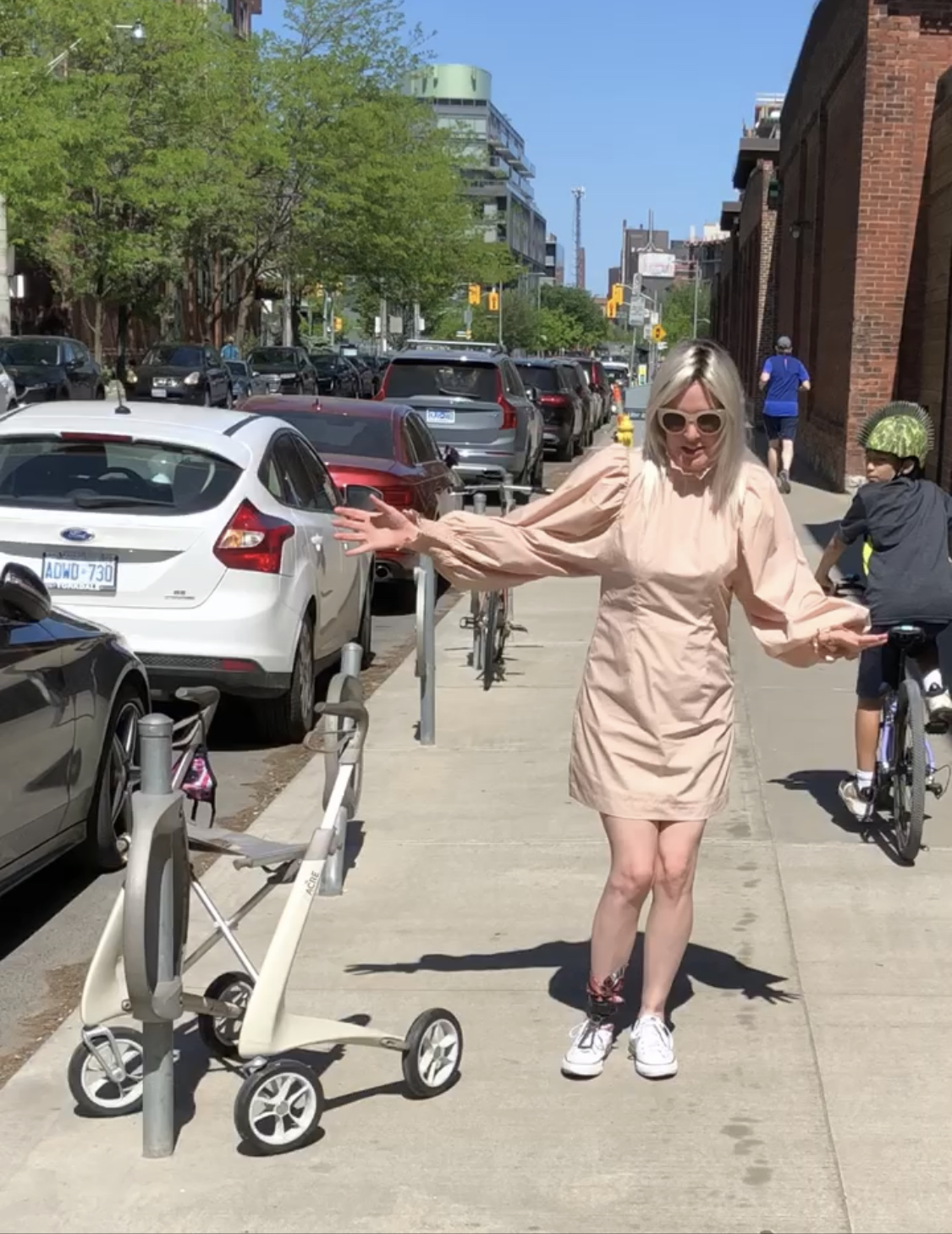 What happens during a PoNS trial for MS?
The trial lasts 14 weeks, and I get to keep the device and can continue using it forever. The first 2 weeks involve intensive in-person training sessions that will require me to be at a clinic for half a day, but let's just call it a full day, and don't try to reach me, because it's going to be mentally and physically exhausting as I work to override my own brain. This will be followed by 12, weekly in-person sessions. The rest of the time I'll be required to work with the device on my own to improve my gait and balance.
Sounds unbelievable
That's what I said. The Helius rep connected me with a PoNS user who talked about people getting up out of wheelchairs. She was certain I'd soon be able to ditch my rollator. You won't find these kinds of claims on the PoNS website. The reviews are positive but restrained and they don't overhype the device. The study was small (20 people), which is why we need ongoing research. But PoNS treatment is already available in Canada and recently received FDA approval in the US.
A physician review on the site says "It has been a privilege to witness the amazing efforts put into this program by our clients, and then in turn, the impressive outcomes! While not true for every single case, many clients with MS have found the PoNS to be the missing link that helps them to see results from their dedicated rehabilitation regimen."
While I definitely don't trust people who use exclamation points, this is hardly Lazarus rising from the dead level enthusiasm. Even so, I stopped cold at "not true for every single case". While I'm starting to believe this device is a game-changer for some, if it doesn't work for me, what then?
It can't hurt
My cautiously optimistic physiatrist added to her Hippocratic endorsement that I was sure to gain muscle and sleep well by the sheer amount of physio I'll be receiving alone.
She's not entirely right that it can't hurt tho. 14 weeks of hard physical and mental work cannot be underestimated when fatigue is so debilitating that I have to make careful choices about how I spend my limited spoons. I don't think people realize how hard we have to work for even small gains. Or worse still, when all this exertion doesn't actually make us stronger. You can't blame us for choosing to use our precious energy out in the real world rather than on barely noticeable leg lifts and tedious toe curls.
But bigger than the physical investment is the emotional one. If it feels like I'm being overly dramatic about the potential for even tiny changes in my ability to walk, then congratulations. You probably don't have difficulty walking. It's hard to articulate how scary it feels to allow myself room to believe the PoNS could help. On the other hand, it's impossible to invest this kind of effort and energy without believing it might pay off.
Don't you have to leave room for the possibility of miracles to work this hard?
I never wanted to get my hopes up with the PoNS device. I push myself to accept my declining ability to walk because the futility of railing against the inevitable is heartbreaking. But it's too late. My hopes are up, and here I am, railing against MS anyway.
Here goes everything.

Follow Tripping On Air on Facebook and Instagram.