Last week I was fortunate to be in Milan during ECTRIMS, the world's largest MS research conference. I've just returned from my whirlwind trip, and I'm a little late sharing the first episode of season 2 of the podcast. Sick Little Secret: The Pros And Cons Of Coming Out With MS dropped Friday while I was busy eating pizza, staring at ancient architecture, or folding my rollator in half to make it fit in the tiny elevator.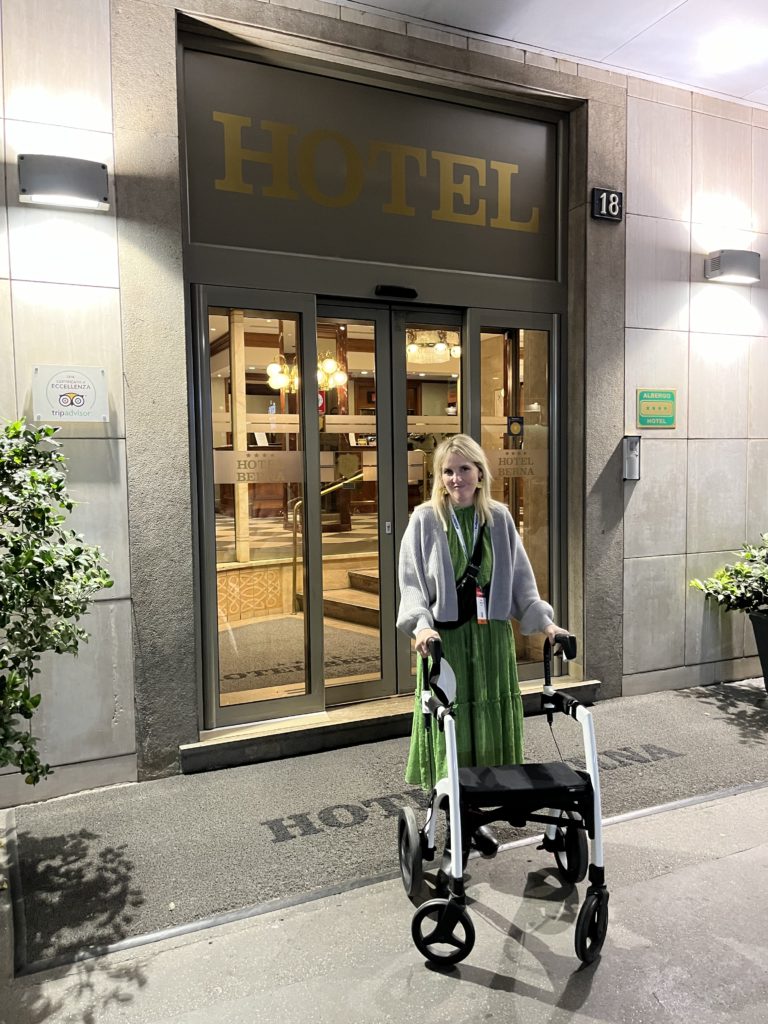 Italy may have perfected pizza but their accessibility still needs work. I never thought I'd miss grab bars until I cut my finger on a towel bar and bled for 15 minutes. Pro tip: Unless you are a towel, towel bars are not weight-bearing.
Speaking of pro tips, this season one episode is full of them and I ignored a lot of my own advice. I didn't ask for an accessible room. Usually all I need is a shower chair or a low tub, but just like face cloths and conditioner, Milanese hotels don't seem to know what these items are. But back to the podcast!
Sick little secret
It's no secret (not anymore) that I have MS. I wasn't surprised to learn that more than one third of people keep their diagnosis classified. But it was heartbreaking to learn that of those secret-keepers, one in ten hide MS from their family and even romantic partners. Of all the burdens of this disease, shouldering it alone, without the support of loved ones is a whole new layer of hardship.
Juan Garrido is a member of the queer and MS communities. He joins us as this month's guest to discuss the similarities between homophobia and ableism, and how ultimately, being accepted for who you are starts with accepting yourself.
The Pros And Cons Of Coming Out With MS
While people with disabilities may face slurs and threats of violence, my experience of ableism has mostly been limited to lack of accessibility and ignorance. Like at the airport in Milan, per esempio. The security officer asked The Banker, "Lei può camminare?" (translation: Can she walk?) The Banker stared blankly, the appropriate response. Nine out of ten airport security officers leave room for the possibility that I can walk enough to pass through the metal detector, but not that I can speak for myself. Fortunately, I speak enough Italian that I was able to say, "Posso parlare." (translation: I can speak for myself motherfucker)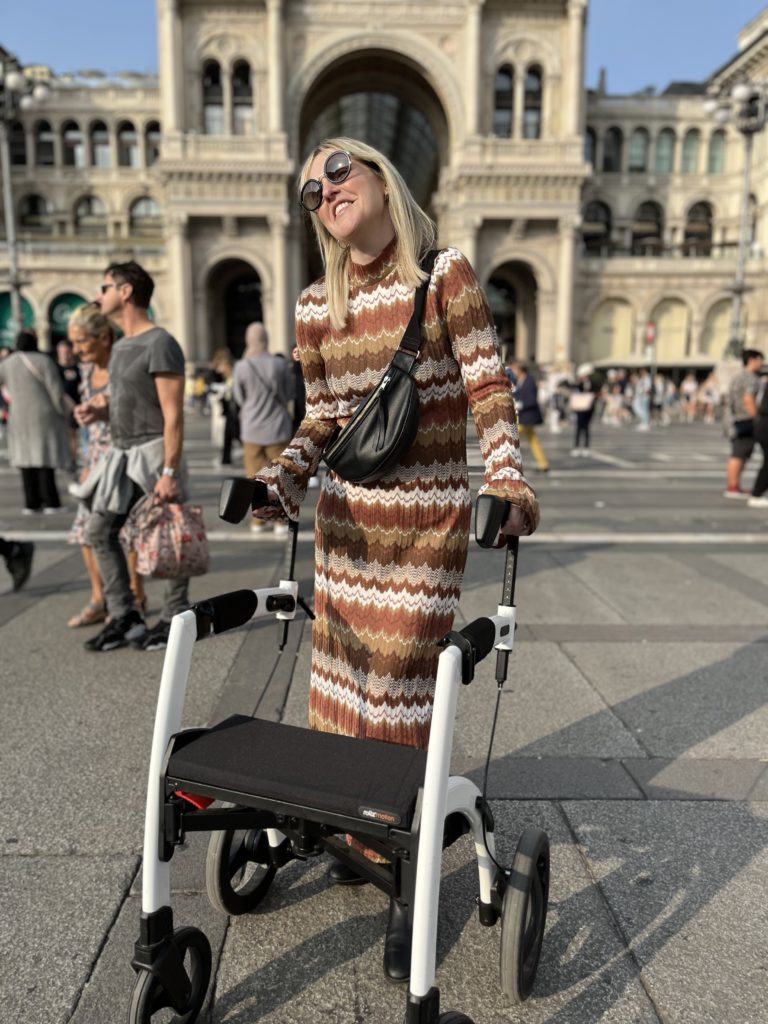 There's a time for advocacy, but I enjoy travel more when I don't get too pissy about the inconveniences of travelling with a disability. In the middle of a long travel day I was anxious to take advantage of the airport lounge with it's comfy chairs, complimentary cocktails and high-speed wifi. As a blogger/podcaster, interacting with other Trippers is important to me. I was eager to see if there were any comments on The Pros And Cons Of Coming Out With MS. I don't typically worry about trolls who only show up occasionally to tell me that I could use a tan. But when I saw the first comment on our Coming Out With MS episode it was homophobic. I felt sad and angry. Frantic to have the comment removed. My trip (like my life) included some obstacles, some micro-aggressions, but I was never the target of hate.
MS can impact anyone
MS affects more that cishet white women. MS can impact anyone. I hope you will watch/listen to this episode. Comment with your own story on the Youtube channel and share your support for Trippers from all walks of life. We need to make the MS community a safe and supportive space for everyone with this disease.

Tripping On Air podcast is available wherever you get your pods. You can follow me on Facebook, Instagram and Youtube. Are we on Threads yet?