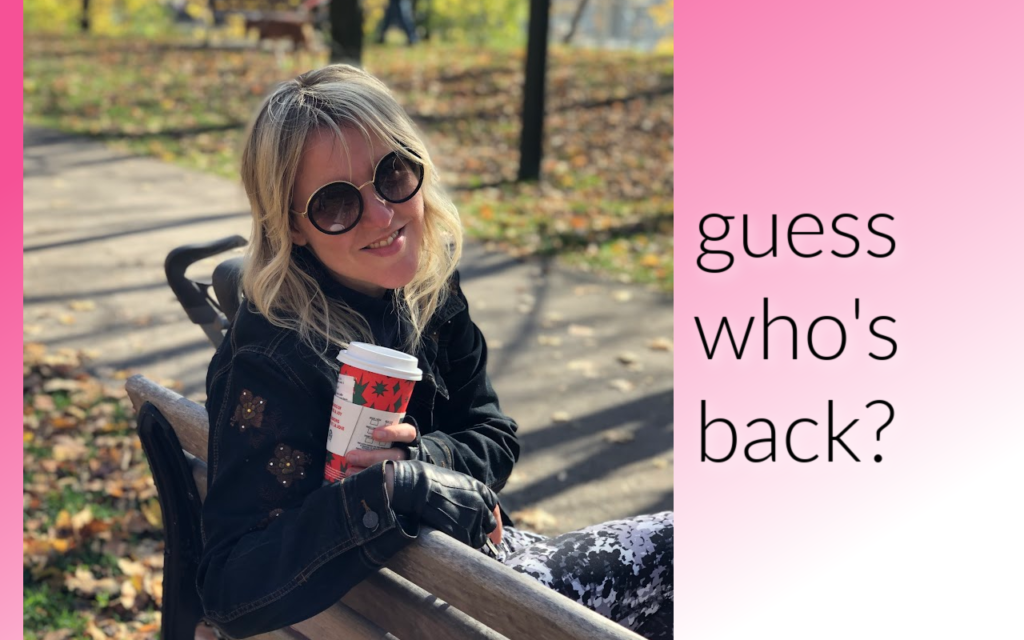 Back To Reality
September's here, and welcome to Pumpkin Spice and Get-Your-Shit-Together season. First stop, physio. I never feel better than after I've seen Emran, my osteopath, except for last week when Emran told me I have tennis elbow.
"Cool," I said, "something sporty."
"Not cool," Emran said. "Your arms are weaker every time I see you. If you don't do something about it, you're going to be in trouble." He then gestured to my rollator and reminded me that without functioning arms I won't be able to walk. Rude.
I've been ghosting the gym for longer than I care to admit and I'm mad at myself for letting it get to this point. MS means I don't get to do everything I want. Ever. With a limited number of Available Hours, I'm constantly making choices about where to spend my energy and what deserves my attention. Saying no to one thing means saying yes to something else and if I only have energy to work or work-out, I'm choosing work every time.
I've been rationalizing my neglect, because I've been on a wait-list for intensive physiotherapy, and figured I could get back on track once my spot in rehab opens up; but, I've been on that wait-list for over a year now, and as much as I feel like the healthcare system sucks, I kinda feel like I suck too. I can't fix healthcare, but I can start lifting one pound weights and going for walks again.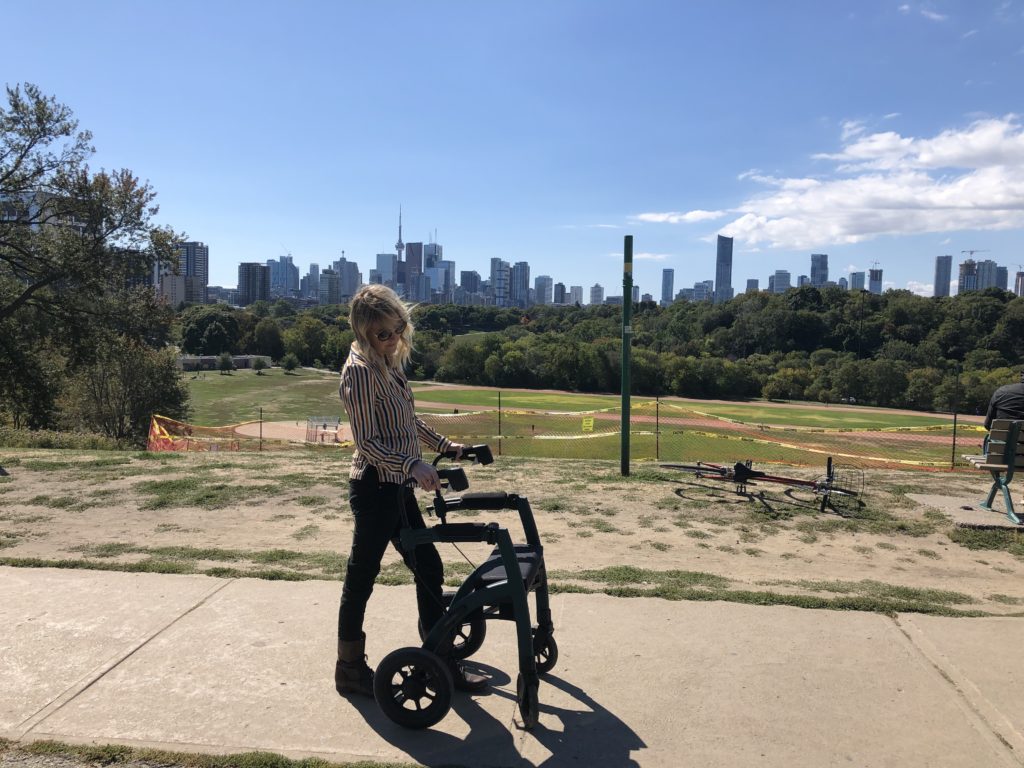 Move over January, September is the real new year.
If you're a regular reader of Tripping On Air, no you're not because I haven't posted anything in months—I owe this blog some love and attention. After 8 years and more than 120 personal essays you'd be forgiven for thinking I might have nothing left to say about life with MS or anything else for that matter. I personally get concerned when someone I'm invested in disappears from the online MS community. I worry about their well-being, knowing it's harder to share MS stories that aren't some version of 'look at me, riding roller coasters, eating ice cream, living my best life with MS'.
I miss OG MS blogger Marc Stecker's Wheelchair Kamikaze most of all, but Marlo Donato is also missing from my MS orbit. I've read a number of MS memoirs over the years and Awkward Bitch stands out in my memory as the one that resonated the most. After an extensive but futile search of my home library I ended up re-ordering Donato's book. I want to read it again to see if it still feels true and helpful now that my MS is more progressive. More than that I want to know how Marlo is doing. Awkward Bitch was published in 2009 and I'd rather be reading the sequel. While nobody owes the world their whole MS story, MS is a lifelong slog and there aren't enough stories showing us how to navigate more than the first few chapters.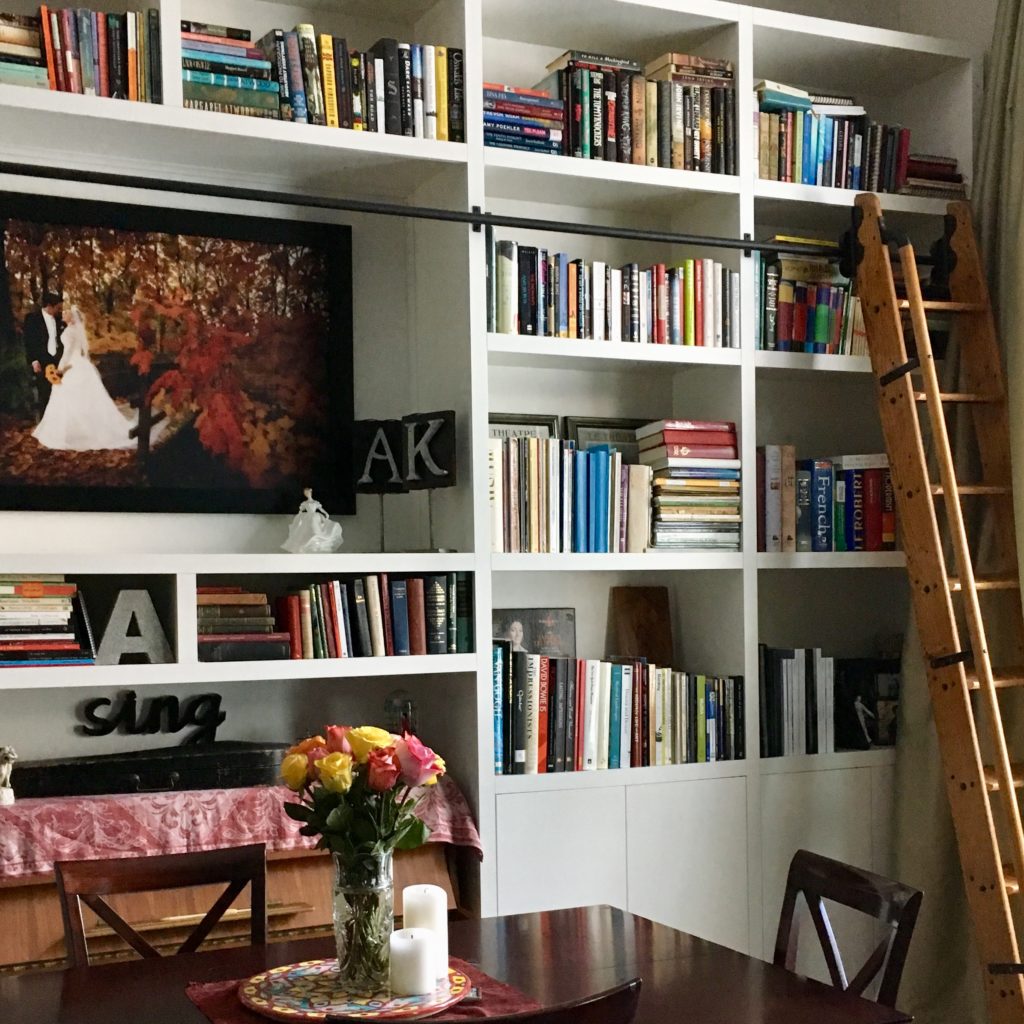 better to re-order the book than risk my life getting on that ladder to find it
I'm not as active on this blog lately because I'm actually working on my own book (Douglas & McIntyre) and have to save some hot goss for my editor. Plus, writing a book is hella hard work, even if it's precisely the kind of work I'd rather do than work out.
I'm not breaking up with blogging, but you can always keep up with me between posts on Season 2 of the Tripping On Air podcast which returns October 13th. I'm bringing back my friend Alex Hajjar with his dulcet tones and saucy perspective to co-host, and we are ready to throw back a couple of cocktails, connect with you, and dig into all things MS.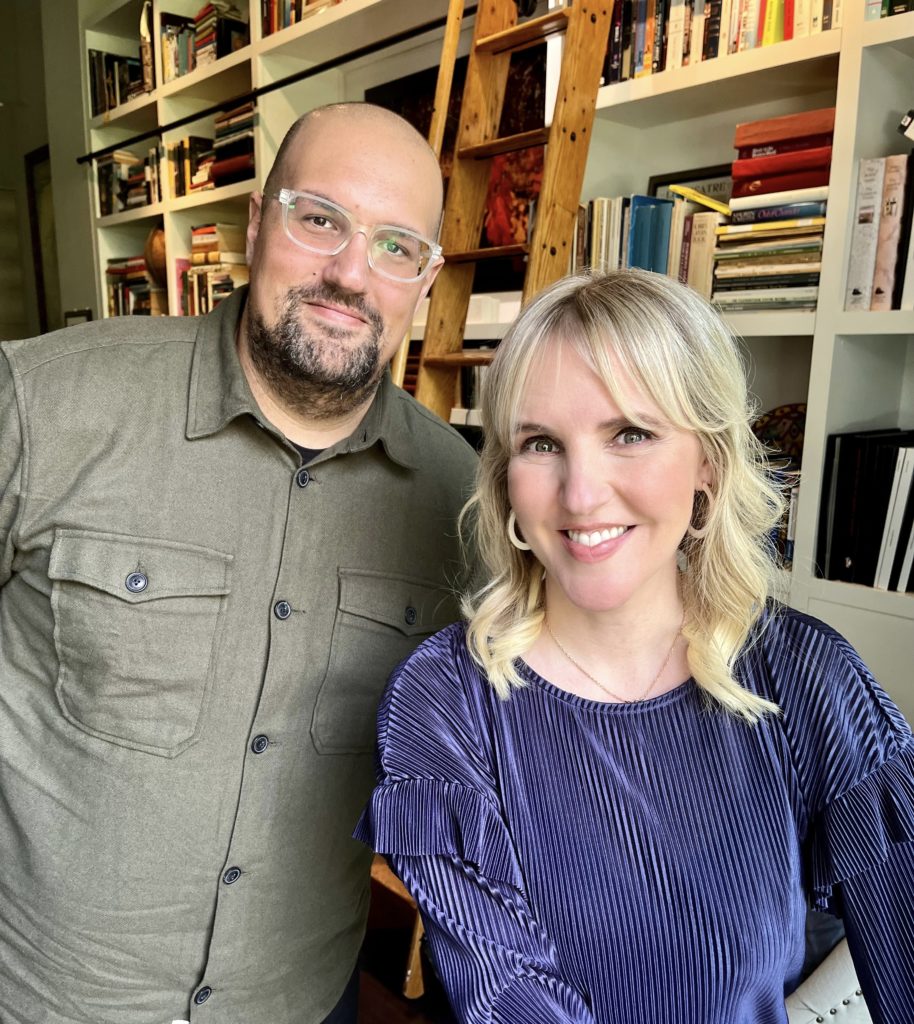 ICYMI some of our most popular season one podcast episodes include: The Worst Symptom of MS, Dating With Progressive MS, and The Top 10 Myths About MS. I highly recommend our conversation about parenting with Sitting Pretty author Rebekkah Taussig and you won't want to miss this year's Holiday Gift Guide, which has some pretty sick giveaways. You can subscribe to the Youtube channel here. Thank you! Your support means a lot.
And finally, if you still need some Vitamin Ardra, creep the blog and those 120+ posts for intel on cognition, sexual dysfunction, mobility aids, microaggressions, and more. You can always find me on social media, and I will be speaking at an in-person event in October, here in Toronto; so, watch my feed for deets on how to attend if you happen to be in the 6ix.
Any other September resolutionists out there? How are you getting your shit together this fall?

Stay cool, Trippers. Summer's almost over.