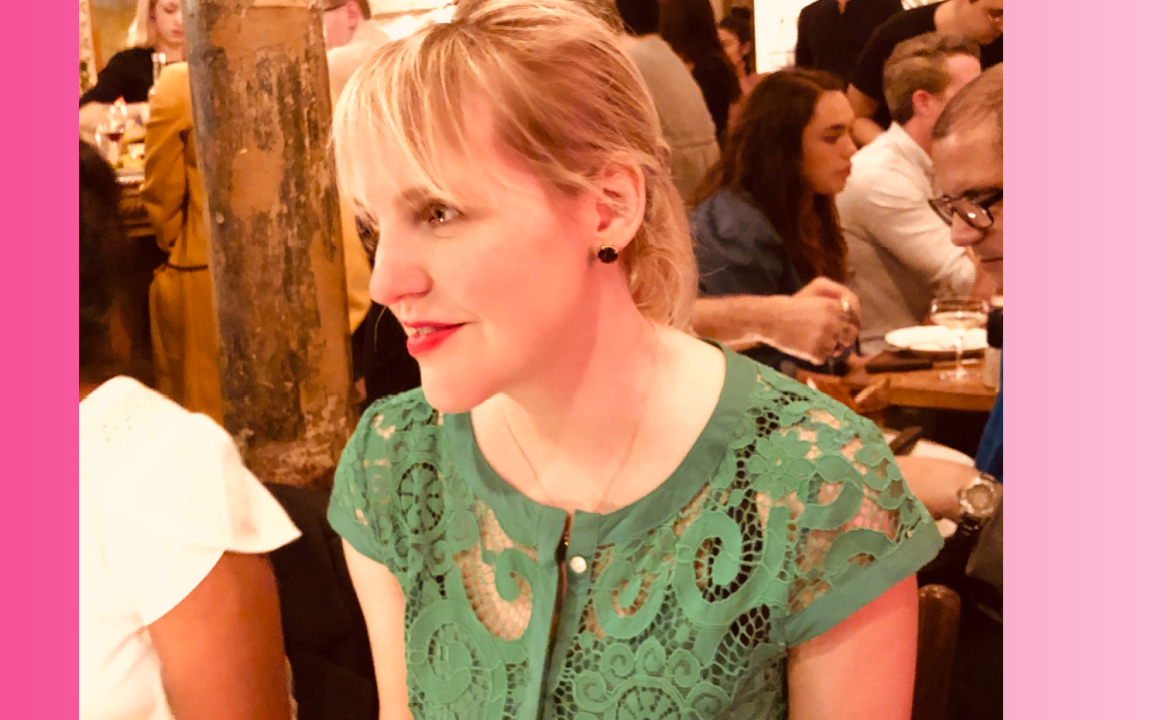 Dating Me Doesn't Make You A Good Person.
The morning after date night with The Banker, I woke up and sifted through my memories of the previous evening, stopping to ruminate on the worst one. As one does. In fact it was a good night; a great night even, and I'm pissed at myself for giving attention to the only negative part of it, but here we are. And you didn't click this bait to hear about the charcuterie and the champagne, anyway. You're here because you wanna hear about how some a-hole othered me.
Thanks to MS, my walking looks ugly. I'm not in the habit of mean-girling myself, and I'm grateful to be walking at all, but if I'm being real, my walking isn't cute. It's bent and twisted, unsteady and insecure. It has more than once
been referred to as Frankensteinian. Adding insult to injury, it happens in sloth-like slow-motion. Even when I'm rushing, I can't help but move slowly. So impossibly slowly. Wherever I go, my stride draws stares of fascination and concern; stares that I swear I can physically feel. I know how uncomfortable it makes people to watch me walk, and yet, nobody seems to look away.
In these moments, I, who am normally so self-possessed, so confident and cool, feel reduced; self-conscious and self-loathing of my un-co-operative body. My poor, wayward body, that's just trying to do its job, and doesn't need any extra attitude from me. I feel desperate to remove myself from these situations as quickly as possible, but quick just isn't possible. And so I want to scream Don't look at me! But instead, I smile weakly and I apologize.
For being in the way. For taking up space. For being inconvenient.
Last night as we were leaving our favourite French bistro that is far too cramped to comfortably accommodate a rollator, I made my way through a maze of tables, dodging busy waiters, with a cane on my left and The Banker on my right, while muttering "excuse me", and "I'm sorry" on repeat. I tried to tell myself I wasn't

making

a scene; that it really is self-indulgent of me to think everyone in the room was absorbed in my struggle to get to the front door, when a diner two tables away, in a tone that could only be considered admiration, called out to The Banker "You're a good man".
Quick. Somebody get him a medal.
What's the bfd? The Banker is a good man, maybe even the best man. But that rando
doesn't know that.
And his comment stung. All he
knows is that a man who looks like he almost certainly works at a bank, had dinner with a
beautiful,
if slightly busted, woman. This douchebag diner, who looked at me, but wouldn't look me in the eye, was so impressed by our togetherness, he felt compelled to publicly compliment it. Well, part of it. The implication being that there is something extraordinary about someone like The Banker being with someone like me; the lucky girl this

virtuous man

took pity on.
What in the fucking fuck.
I know this is bullshit. I know it shouldn't matter what other people think. I even know I'm over-reacting. Normally, this is the part where I say something wise and uplifting, or at the very least hopeful, but this time I got nothing. I guess I'm still getting used to my disease walking into a room before I do.