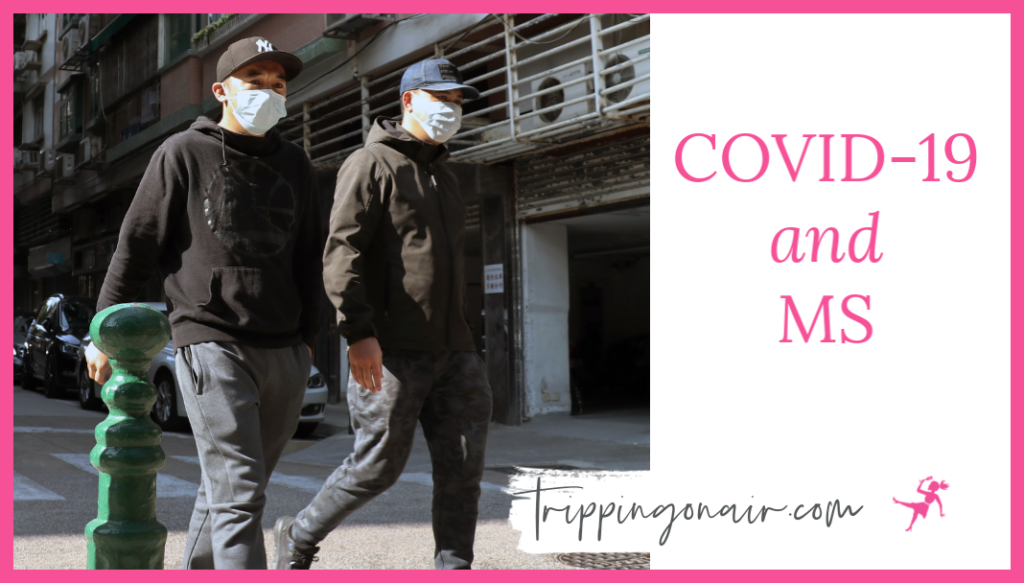 COVID-19 and MS
If you know me at all, you're probably assuming that COVID-19 has me camped out in a bunker somewhere in rural Ontario, wearing a Hazmat suit, and holding a shot-gun to protect my lifetime supply of Miss Vickie's chips while I ride out the apocalypse. After all, I have MS, which puts me closer to the top of the deadly virus' enemies list, right?
Actually, I'm at home in Toronto, still in my pyjamas. My doomsday stash includes nothing more than an extra month's supply of catheters, and none-of-your-business bottles of wine. Technically, I'm isolated, but that's nothing new; and anyway, it's only for a few hours, because I'm going out for dinner with friends tonight, and before you clutch your pearls in horror at my extreme risk taking, here's how I feel about it:
As someone living with MS, the consequences of any infection can lead to actual relapses that can cause real, and possibly permanent, damage. Add to that years of immuno-modulating medications, and I am always on high alert.
Every. Single. Day.
So, how come I'm not wigging out now?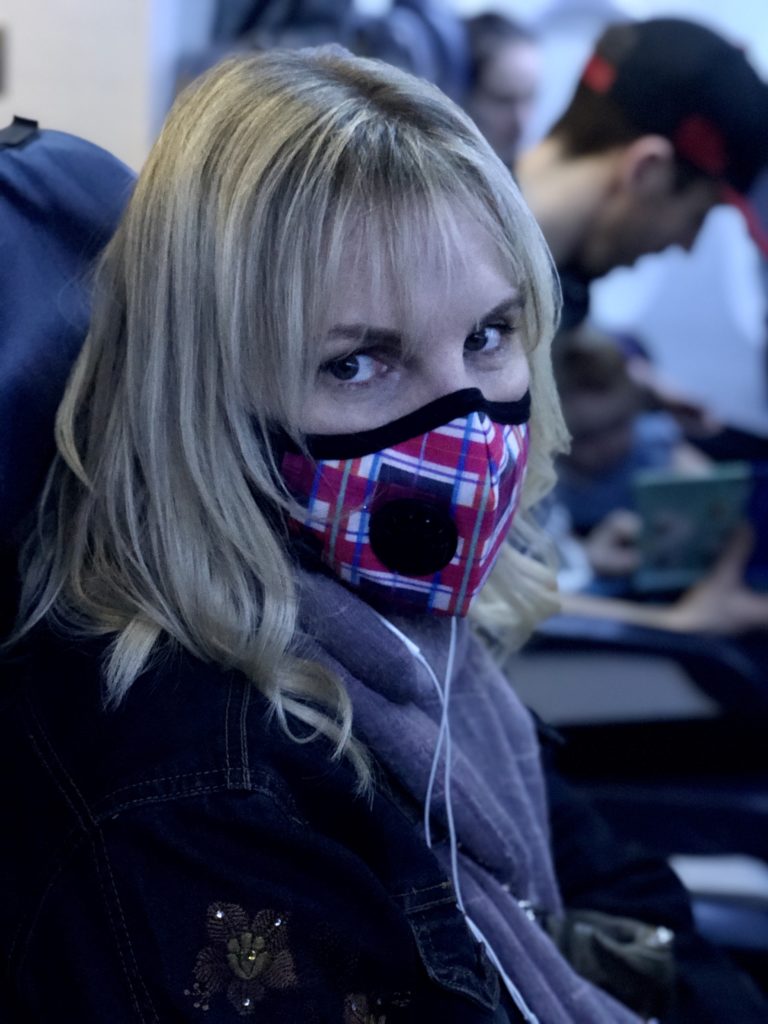 My tolerance for worst-case-scenario daymares is admittedly pretty high. Been there, done that. But in some ways I actually feel safer now, because people are finally washing their damn hands and staying home when they have a sniffle. In other ways, I feel like maybe, just maybe, people are getting a taste of what it feels like to live with the kind of anxiety that comes with a serious health threat. 
The world's reaction
It's interesting to see what's possible when the health of—let's face it— the people we value most, is threatened. In Canada, the government has eliminated the one-week waiting period for EI benefits for workers who are quarantined. Employers are figuring out how much work can actually be done from home. Concessions that were deemed impossible for people with disabilities have suddenly become options for the general population. Hmm.
Meanwhile, the public is being constantly reassured that this virus is really only taking out the elderly and those with underlying conditions. Let's be clear: this is a not-so-subtle nod to the belief that those lives are less valuable anyway. And PS, we can hear you. 
If you find yourself struggling with the social impact that comes with self-isolating, consider the loneliness, frustration, fear, and straight-up lack of access that many people with chronic illnesses deal with on the regular.
What will we learn from COVID-19?
When the dust settles, I hope we are changed from a culture that prioritizes work and showing up above all else, to one that embraces wellness and considers the safety and well-being of everyone. If we no longer reward people for going to work when they're sick, but support them in their recovery, everyone wins. 
Stay safe and look out for each other. These are strange and unfamiliar times. Let us be grateful for Netflix and liquor store deliveries. Amen.
We will get through this.


Follow Tripping On Air on Facebook.