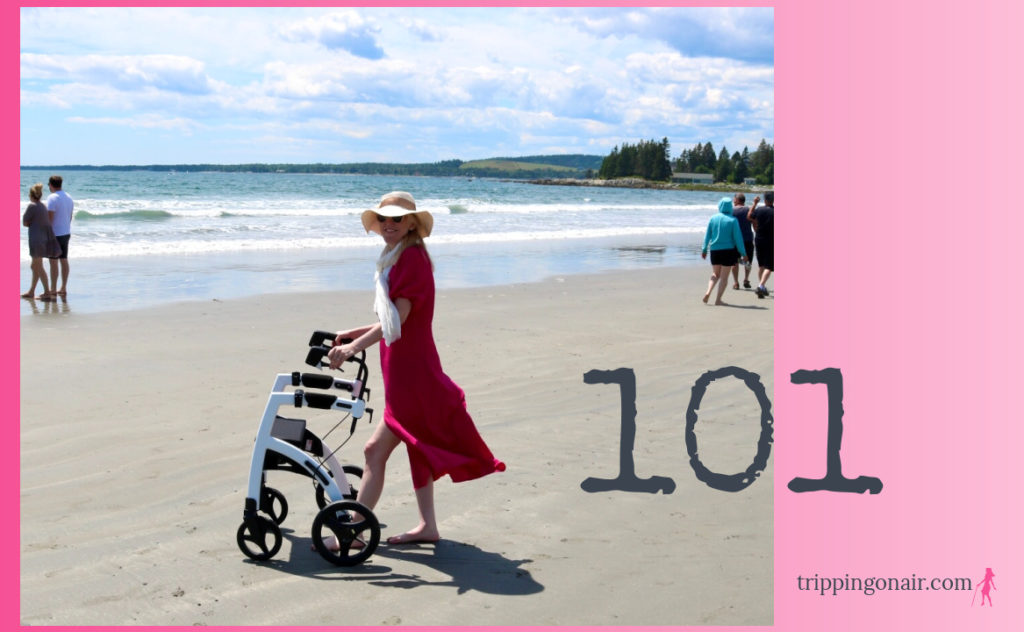 Welcome to March, Trippers. It's MS Awareness Month (at least in the US, so basically, everywhere), and I have mixed feelings. I'm all for advocacy, but advocacy on my own terms. People with MS are forced to raise awareness, all day, every day, whether we want to or not. Anyone who's ever had to explain invisible symptoms, ask for accommodations, or been subjected to questions like, "why are you using a mobility aid?" is constantly having to educate the world about MS. And it's exhausting.
If you're feeling the awareness campaign drain, my advice to you is to put down your phone, buy yourself a present, and pour yourself a drink. MS is already living rent-free and you shouldn't feel compelled to use what's left of your precious energy to ask for donations or to teach anyone anything about MS if you're not into it. By the power invested in me by the interwebs, I hereby grant you permission to make MS Awareness Month for you!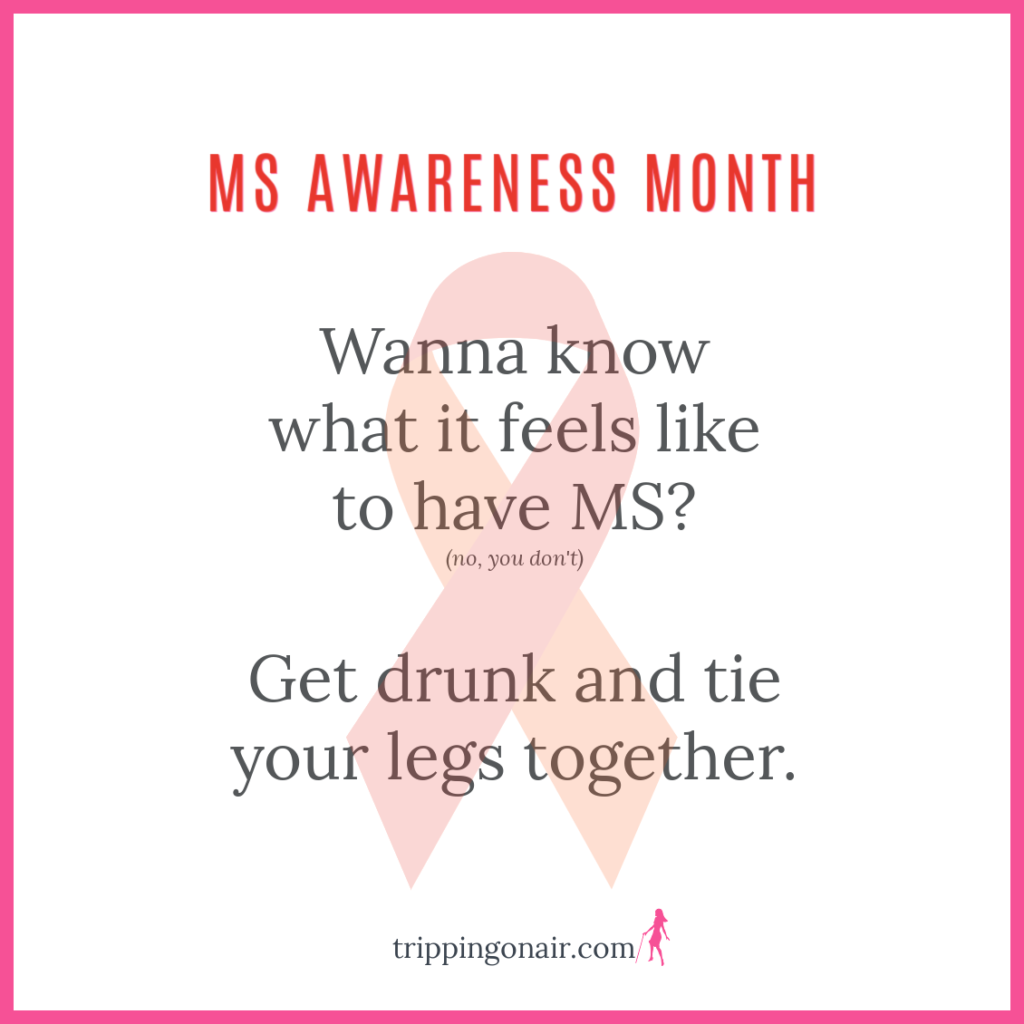 Now, let's talk mobility aids
It's possible that we're too burnt out to educate others because of how much energy we have to spend educating ourselves. The world of mobility aids can be confusing and even overwhelming. I've written about mobility aids before, so I'm dropping some archives into this post in case you're new to the scene and want to do a deep dive. When it comes to mobility aids, a lot of what I've learned is practical, nuts and bolts stuff, but the most important lessons I've learned (and am still learning), are the psychological ones. MS is a mind-fuck.
On the pod: mobility aids 101
From cool canes, to sporty trekking poles, to rollators that are literally transformative, mobility aids make life better…eventually. The transition to progressive MS is hard, and freaking out is a reasonable reaction. Grieve. And when you're ready, tune in to this month's episode for tips on how to find the right mobility aids that will work for you.
#babesWithMobilityAids
I wasn't born with any chill about mobility aids. Can a glow-up help you deal with MS progression the way it helped me?
Cool rollators
If you're ready for a rollator, a cool rollator can help you feel better about the shitty fact that you need one. Check out my comparison of the Rollz and byAcre here.
What did you just say?
And finally, Alex and I talked on the pod about the concept of different aids for different days. If I'd understood that part-time mobility aid use was a thing it might have eased my anxiety back when I began to need them. Instead, I'd been fed the line that 'not everyone with MS ends up in a wheelchair'. Cross your fingers and hope for the best did nothing to calm my fear. 'Not everyone ends up in a wheelchair' is a toxic mantra that reinforces what society wants us to believe about disability–that it's a fate worse than death. Check out my full rant here.
Got any mobility aid questions, comments, or concerns? Drop me a line or tag me in your #babesWithMobilityAids photos because it's way easier to rock a mobility aid when you know you're not alone.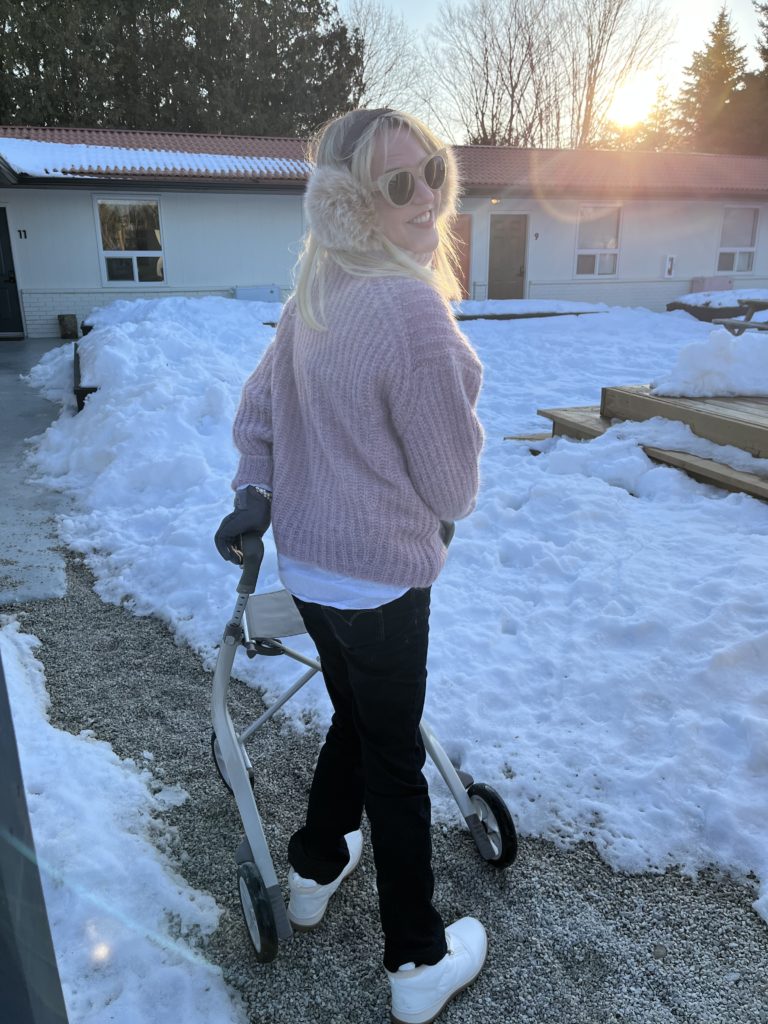 Follow Tripping On Air on Facebook, Insta, YouTube.