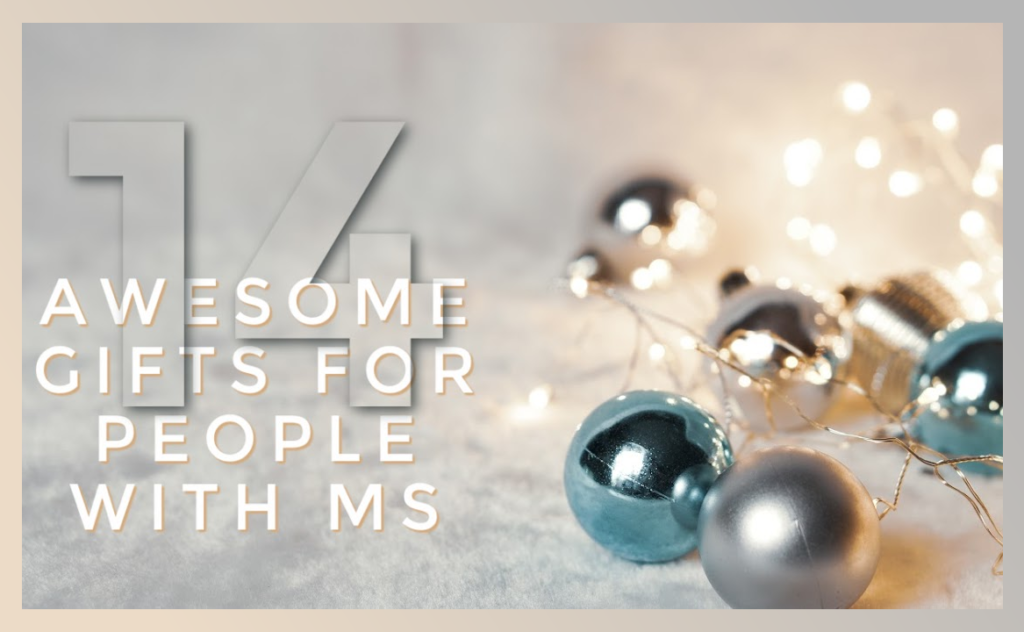 It's that time of year when the answer to, "I wish there was something I could do," is "Great! Here's a list." You can't cure MS, but you can improve symptoms with these thoughtful gifts that are perfect for people with MS.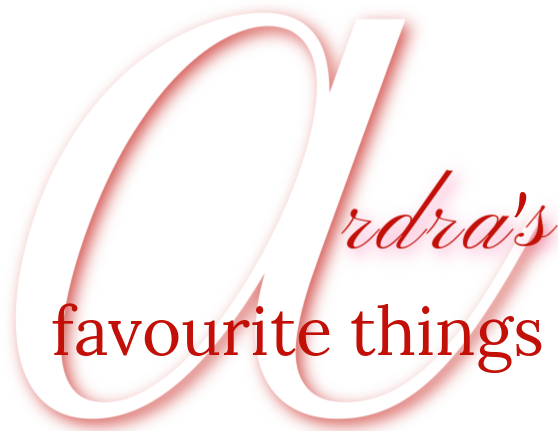 As an eggnog half-full kinda girl, instead of thinking of MS symptoms as problems—just for the holidays—I will approach these challenges as shopportunities. A chance to say, 'Hey, Santa, MS Sucks. What are you gonna do about it?"
2021 Holiday Gifts For People With MS

Shopportunity: heat sensitivity, fatigue, upper body weakness
Six days out of seven, my hair is gross because washing it when you have MS is a whole thing. You guys know. While gift certificates for salon blow-drys will always be a winner with me, it's not realistic to get all my grooming on the outside; a fact that hit especially hard in Toronto where we lived through North America's longest lockdown.
MS gift: a low-heat, lightweight, hair-dryer brush
This 2-in-1 hair dryer brush by Conair is a freaking dream. It weighs less than my conscience after eating all the Miss Vickie's, and you can brush as you dry, so you only have to worry about dropping one tool on the ground instead of two.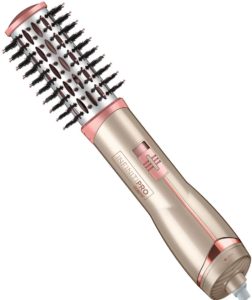 Shopportunity: difficulty with concentration, and/or problem-solving
MS can mess with cognition. Last year I had some testing that helped explain why I suck at listening to you when there's competing background noise, and why I've spent half an hour trying (and failing) to think of a clever second example of how my brain sometimes fails me.
Gifts for people with MS: physiotherapy for your mind
I always thought video games were for virgins and burnouts—and they are—but research shows that gaming can actually create structural changes in the brain. Video games can improve memory, hand-eye coordination, decision making skills, attention, focus, and reaction time.
The gains aren't limited to so-called brain-training games either. Whether you want to be a pill-popping, cherry-obsessed, grinning yellow circle or an old-timey family on a life-threatening vacation to Oregon, the brain-boosting benefits of gaming can be yours.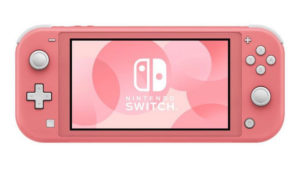 Shopportunity: problems with word-finding, verbal fluency, memory
I love languages (in fact, I'm thrilled to share that all of TOA will soon be available en français). If I'm tripping on words, I can always explain it by saying "Sorry, I was trying to think of the English word". I'm not cognitively impaired, I'm fancy.
MS gift: polyglot superpowers
Research shows that "polyglots have more grey matter and better white matter retention". I don't know what that means, but I want it. One of the online language-learning programs que j'adore is Frantastique. The first month is free and make sure you opt into the spicy mode because they don't teach you how to swear on Rosetta Stone. Merde.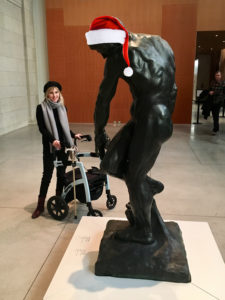 Shopportunity: MS fatigue
After two years of Covid-induced Facetime-only visits, I finally saw my niece and nephew IRL. We spent a gorgeous day at the zoo, which meant I spent half the time slow-walking and the rest of the time getting pushed around in Optimus Prime, my convertible rollator/transport chair. My 5 year-old niece, who was being pushed around in her own wagon and totally gets the concept of 'my legs are tired, please push me now', didn't seem to notice or give a fuck.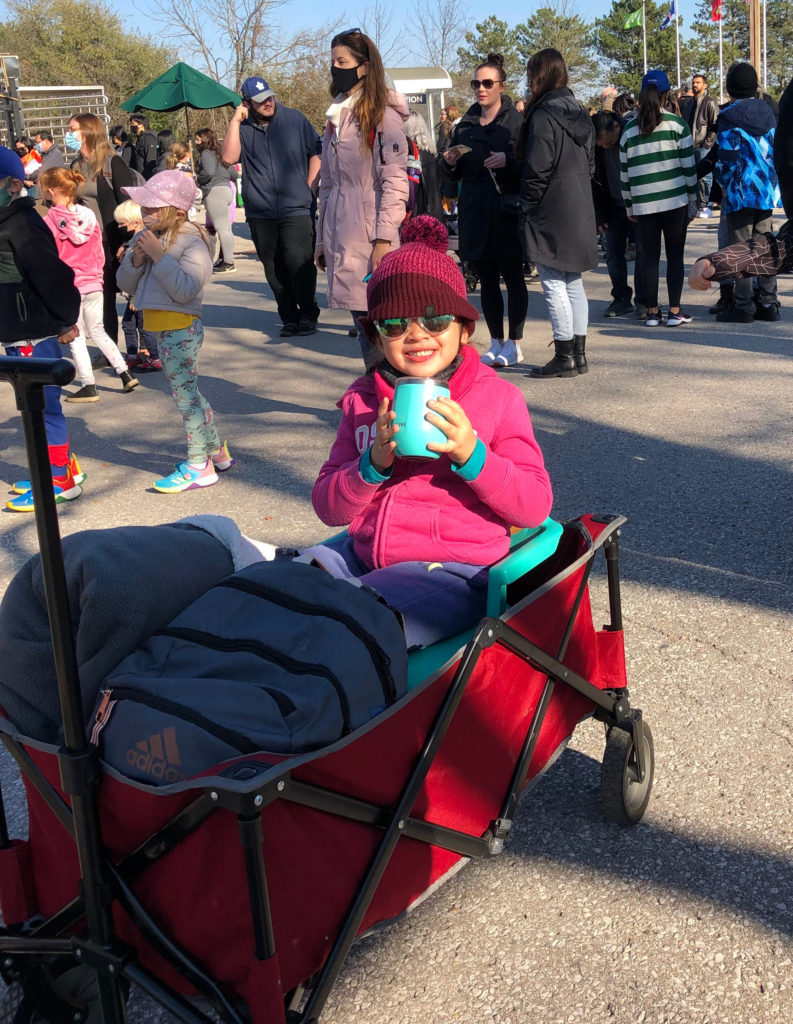 My nephew, though, who's 7, had a few Qs. It was the first time he'd seen me using a transport chair. Apparently, he thought I was just old. Like, really old. And now, he gets nothing for Christmas.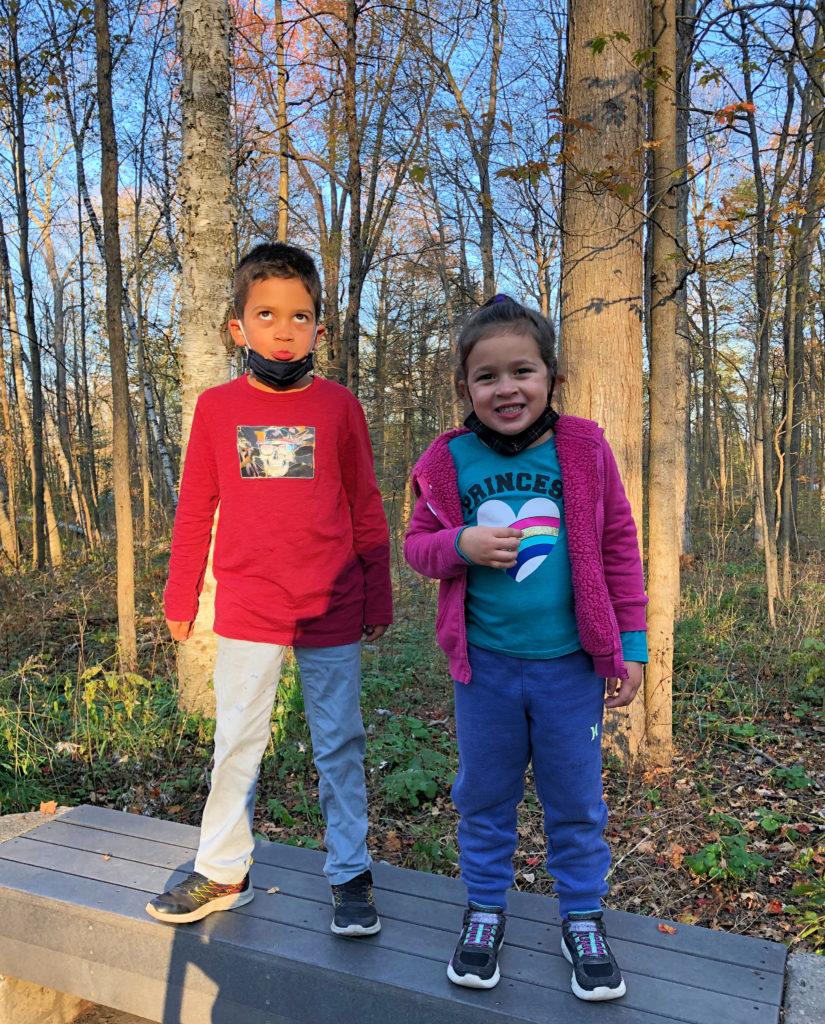 Gifts for people with MS: an explanation for kids
If you've got questioning kids, this book by Julie Stamm does a beautiful job of making sense of MS on a level kids can understand, while at the same time normalizing the experience. Adults might learn a thing or two about invisible illness, too.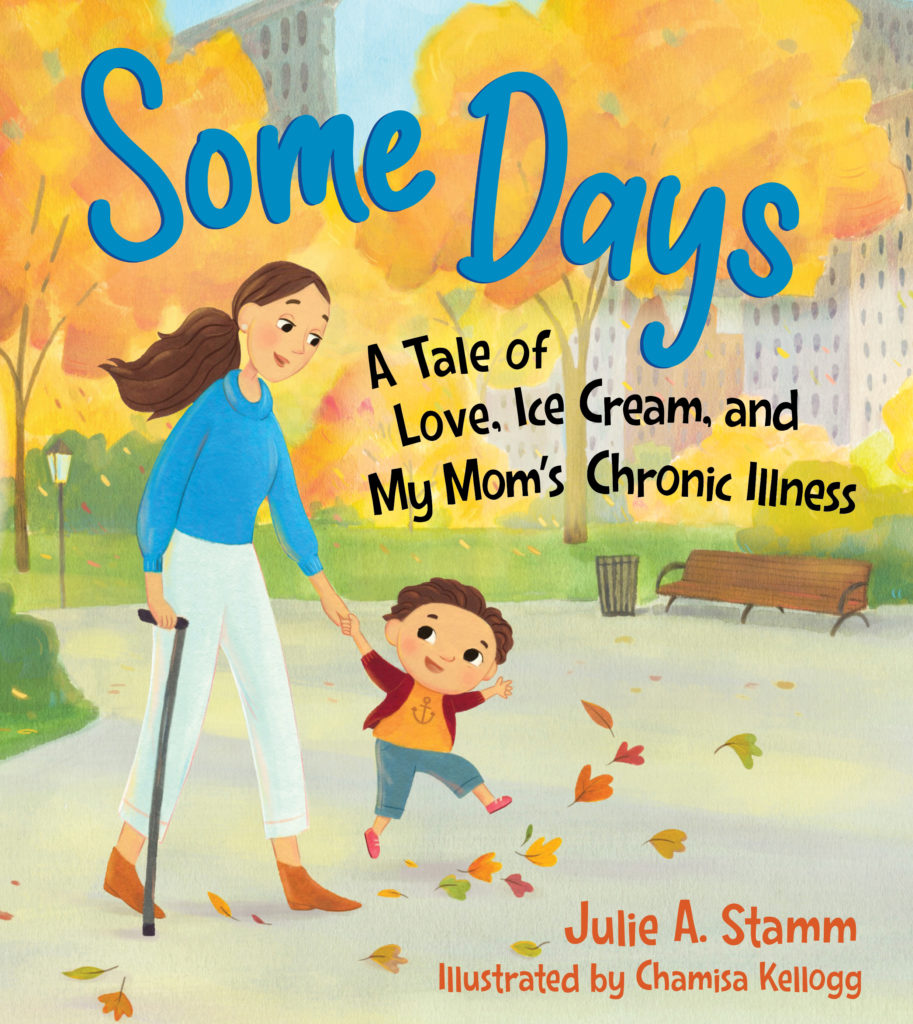 Shopportunity: wonky balance, weakness, foot-drop
I'd been holding off on getting a claw attachment to make my cane (which I use indoors) safer, on the grounds that they are ugly.
MS gift: better support and a more natural stride
Click here for a refresher on sick-person presents. As much as I love a bomb mobility aid, you'd better be sure a cane is something your Tripper wants and needs before you try to pawn it off as a gift. That said, this stick could be a game-changer if it's the right fit for your loved one.
The "3rd foot" Aligned As Designed cane is designed to move like a foot, and I am more stable with this stick. The Banker likes it too; because when I knock it over—as one does—the rubber handle and foot mean the crash isn't nearly as loud as my previous cane.
To offset international shipping, Canadians get $10 off with code: CANADA.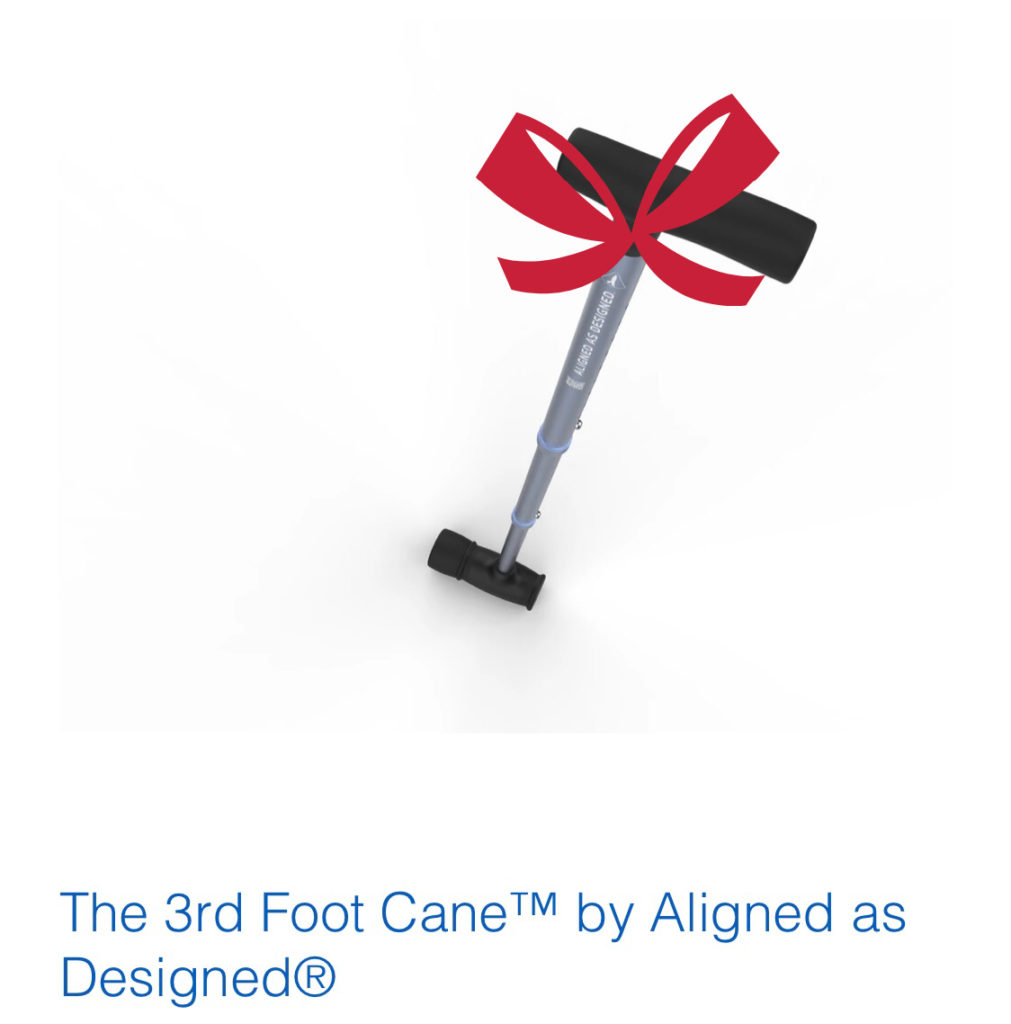 Shopportunity: stigma
It can take a minute to get used to seeing yourself with a mobility aid. For many, the transition can be an unwelcome identity crisis. In some cases we may even feel we're letting our loved ones down.
Gifts for people with MS: custom coolness
How can you help? Tell your Tripper you're proud of them for doing what they need to, to keep up and keep going. That's free. To level up your support, consider a custom animation from disabled artist, @beautyfromchaos. If a picture is worth a thousand words, an artistic image that includes a mobility aid, elevates, celebrates, and tells us we belong.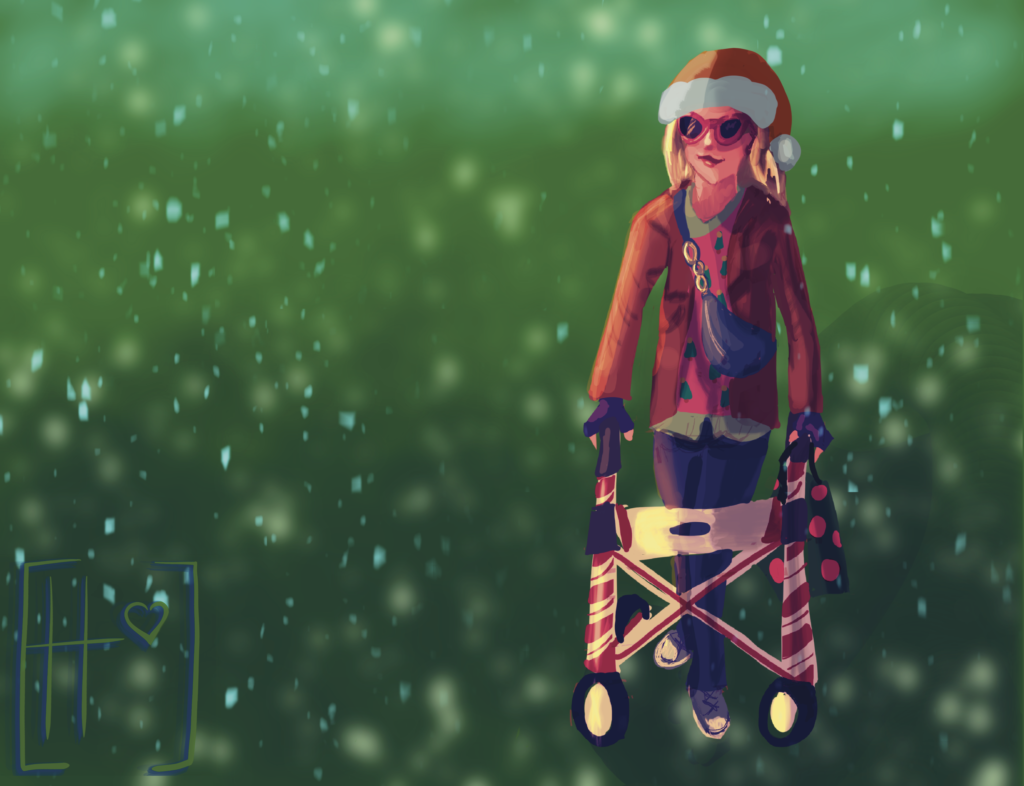 Shopportunity: anxiety and depression
I love journaling. Journaling is a form of meditation. Except better, because meditation is boring, and journaling is like gossip. Research shows that keeping a diary can improve symptoms of depression and anxiety and give voice to difficult emotions. Diaries can remind us of what we've already survived and give us confidence to keep going the next time life gets tough.
MS gift: a place to put your secrets
I like to barf out my feelings in the most beautiful books I can find. Stickers make pages more interesting, while also making it easier to identify days you might want to come back to. And I am obsessed with finding the right pen.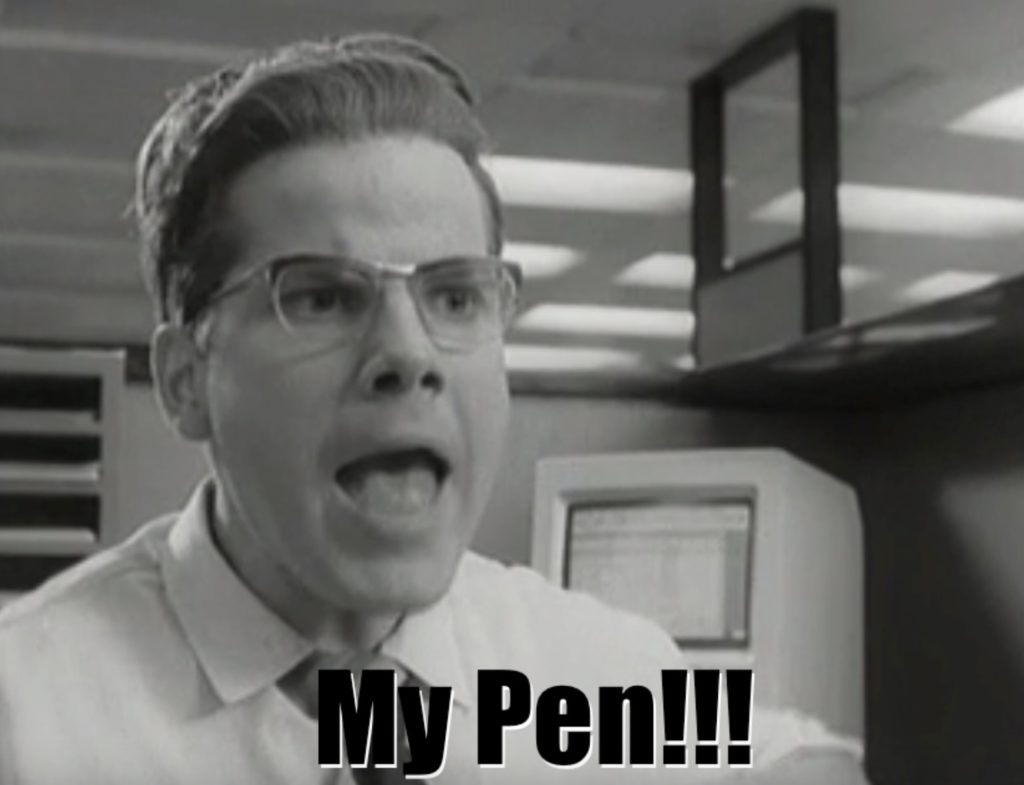 If you're new to journaling and aren't sure where to start, there are some brilliant guided journals on the market. Check out The Human Being Journal which borrows principles from mindfulness and CBT.
Shopportunity: loneliness, stress, anxiety, depression
When people ask me what advice I'd give someone newly diagnosed with MS, the first thing I say is to find your tribe. MS is complicated; it's scary, and it can be lonely. I cannot underestimate the importance of connecting with someone else who gets it; someone of a similar age and life-stage, who is facing the same challenges.
Gifts for people with MS: a little eSupport
eSupport facilitates MS connections and takes things one step further by offering intimate online groups for people with MS. Sessions are guided by licensed therapists who are experts in MS.
If you want to get a feel for what these sessions are all about before you add eSupport to your list for Santa, you can register here for a free open house on December 7th at noon Eastern or December 14th at noon Eastern.
December 7th, 12 noon EST
December 14th, 12 noon EST
Shopportunity: dexterity issues, hand/arm weakness
I love eyeliner but I'm usually rocking a smudgy eye because I slept in my makeup my eyesight sucks, and I don't have a tonne of strength in my right arm.
MS gifts: makeup tools you can hang onto
If your hands shake or you drop shit, or even if you don't, Guidebeauty and Kohl, have makeup tools that are universally designed with everyone in mind.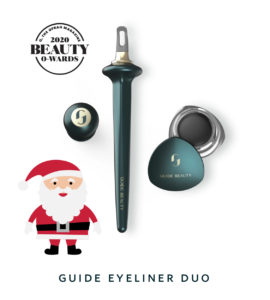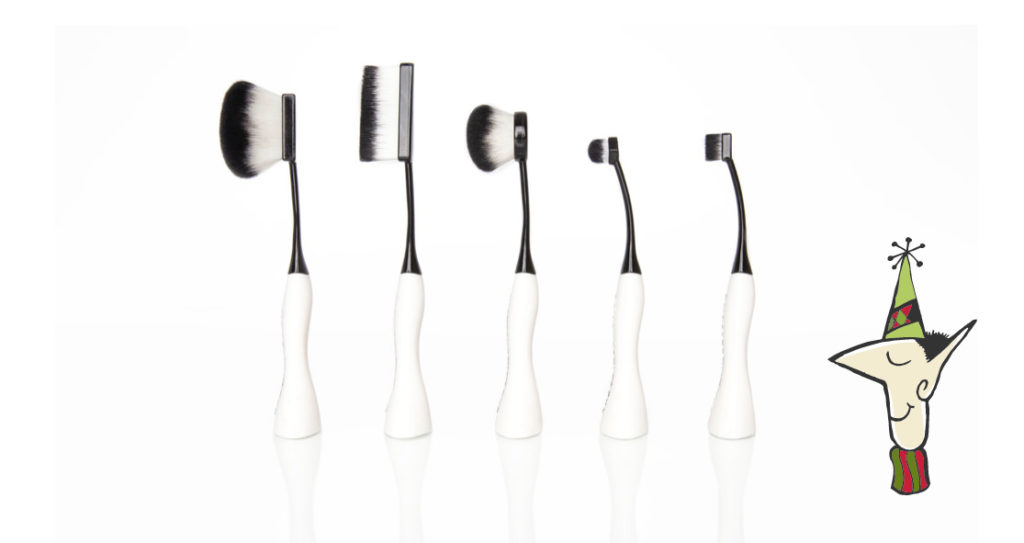 I love these brands because they recognize that people with disabilities care about the important things in life like a precision cat eye. Cat eyes for everyone!
Shopportunity: curling toes and swollen feet
MS makes my toes curl and not in the sexy way.
Gifts for people with MS: Compression Toe Sox™
I don't know why Toe Sox™ keep my toes from curling, they just do. My toes need so much alone time that Toe Sox™ are now the only socks I wear. (Unless you count the bed socks I wear over the Toe Sox™, because Toe Sox™ don't do anything to keep my feet warm.) Toe Sox™ have been on my list before, and they deserve to be here again because I recently discovered that you can also get compression Toe Sox™. Now, I know compression socks sound medical af, but I have some in fuschia; and as far as compression socks go, these ones suck the least.
Shopportunity: Dysesthesia
Most of my MS pain lives in my feet which are somehow cold and burning at the same time. My dogs are often purple-ish red and their hobbies include cramping and spasming to unholy, Exorcist angles.
MS gift: Heated foot massager
When the pandemic canceled massages, I splurged on this heated foot massager and now it's part of my nightly routine.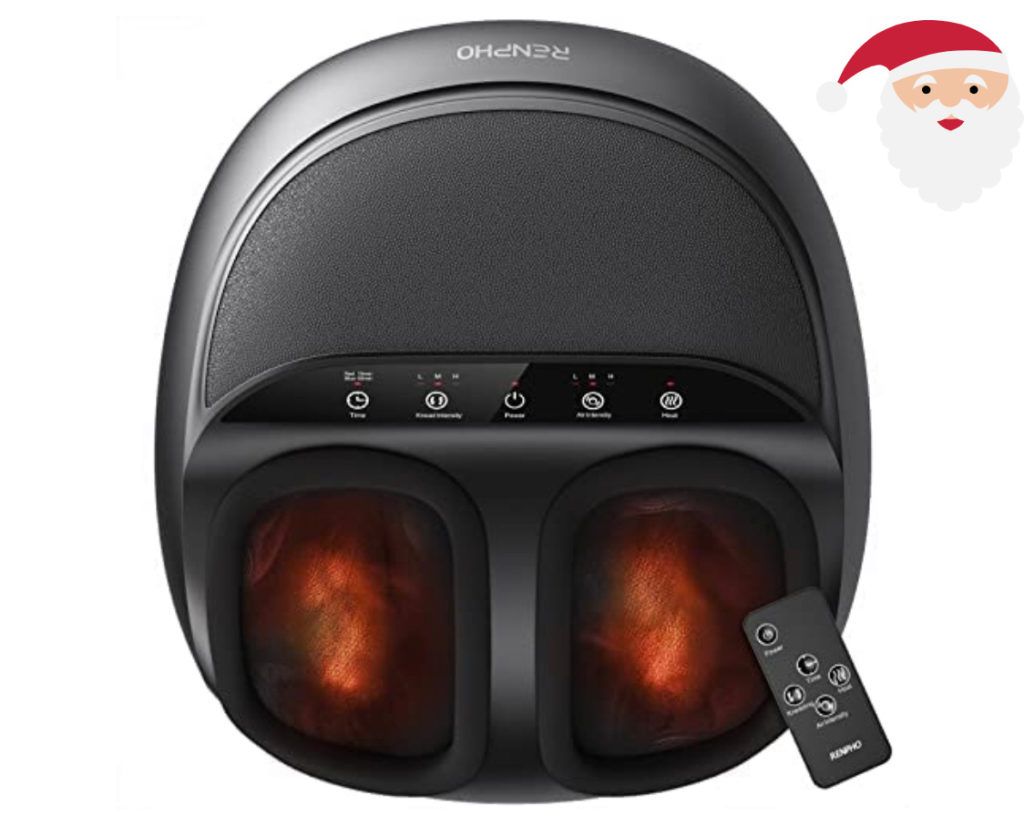 Shopportunity: insomnia
My favourite way to console myself when I'm wide awake in the middle of the night is to reach for my phone and order a sweater, or a new pair of shoes. This is not a sustainable habit considering how much MS messes with my sleep.
Gifts for people with MS: wearable book light
This book light is my second favourite insomnia coping device. It lets me read without waking The Banker and it even has a warm light setting. It doubles as a flashlight that I don't have to carry when I walk to the bathroom in the middle of the night.
Shopportunity: drop foot
Winter can be complicated when you have MS, and finding the right boot is a whole thing. Icy, uncleared sidewalks are tough to navigate if you've got drop foot or balance problems. Weakness means boots can't be too heavy; difficulty with dexterity can make laces a challenge; and if you use an AFO; well, you might decide to just stay inside and sit the winter out.
MS gift: happy feet
Ugg has got your back. The Lakesider Zip Puff boots are so cute they feel designed for style and not necessity. They are lightweight, warm, and they zip open on the top, so you can just drop your drop-foot right in. Swoon.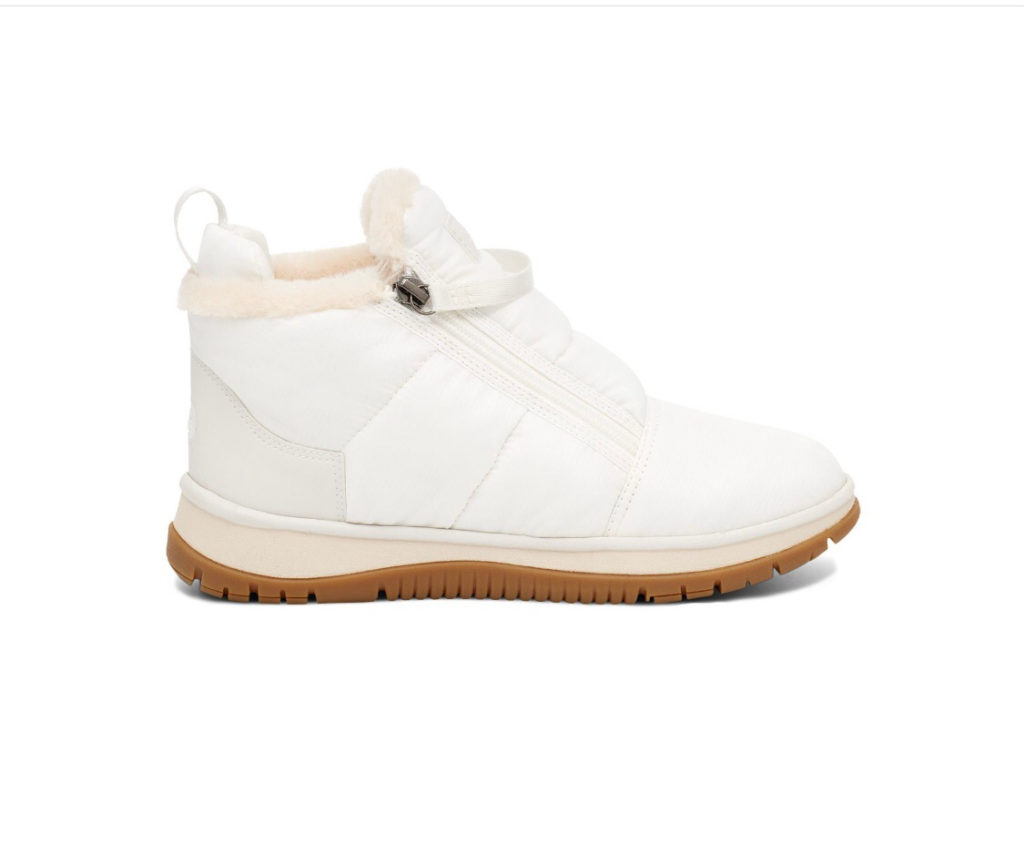 Shopportunity: MS progression
I don't have to tell you why MS progression sucks. If you've got it, you already know.
Gifts for people with MS: PoNS therapy
Okay, so this is a bit of a baller gift. Maybe a group gift, and your friends have last names like Gates, or Pope (first name "The"). PoNS is technology that when combined with physiotherapy may improve walking in some people with MS. It's helping me, and if I really was Oprah, I'd make sure everyone that needs one, gets one. You can read my review here.
Still stuck? Check out my past guides from 2018, 2019, 2020 for more gifts for people with MS.
Happy Holidays, Trippers! I hope Santa is good to you.